Customised local SEO Leicester services for small business owners
We have invested in the latest local SEO marketing tools and training to give Leicester SEO customers who have either a physical presence or a local service area the best opportunity to outperform their competitors & gain an advantage in attracting more customers.

Find people online & through the door!

Win more business, grow and attract customers

More calls, more physical visits, and more reviews

Let somebody else like us do all the hard and technical SEO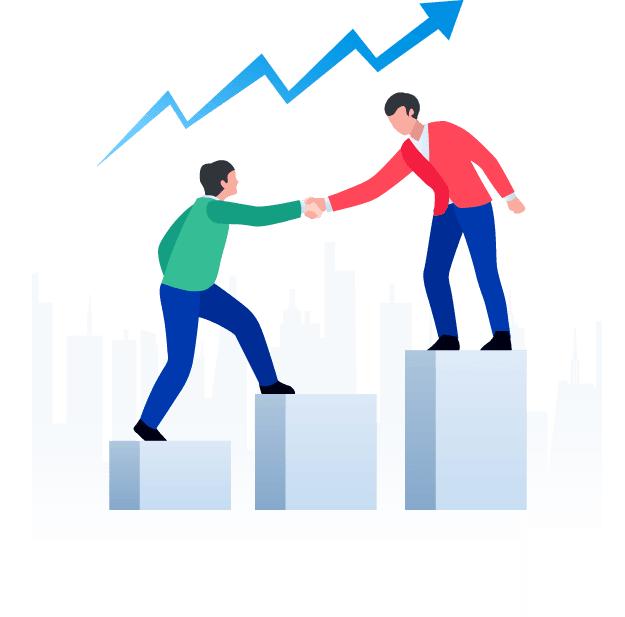 Importance of local SEO services for small businesses
People nearby & actively looking for your kind of business are highly sought-after customers.
Unlike traditional search engine optimisation (SEO) services, our local SEO activity improves the ranking of companies and their visibility within Leicester, like "Plumber near me," "Leicester florist," "Personal trainer Leicester" or "Men's Hairdresser." 
If you own a company, you want those customers to find and choose you, not your competitors.
Our core local SEO Leicester services
Get found by local search engines, rank for local results, outperform your rivals and gain more reviews, more calls, more visits, and more enquiries than before. Here's what we do:

We review your local SEO and website. We check your online marketing & Google My Business (GMB) using our GMB Auditing tool. Only then can you determine where you want to be and what is needed to improve and optimise. This helps develop a tailor-made SEO strategy with our digital marketing services.

Keyword Research & Competitor Analysis
 We'll perform keyword research to understand how your website works and what opportunities you miss. We look at your competitors' strengths & weaknesses to exploit opportunities for the digital marketing campaign. This is an important part of any SEO strategy. Get in touch to start an SEO campaign.
Most businesses do not fully optimise their Google My Business. And that is what we do for you: photos, 360 virtual tours, Q & A, Target keywords, products & services and more. As a local SEO agency, we offer a full range of SEO services: On-Page SEO, Off-Page, Technical SEO, Content Marketing and more. Also, offer a one-hour one-on-one setup for GMB and training.

Reputation Manager & Fight Google Map Spam
Get more customer reviews for sites like Google, Facebook, or sites like Yell and TripAdvisor than ever before with our online reputation management services. We help you combat GMB spam by checking and editing competitors.

Citations Audit, Manage & Builder
Citations have become indispensable for ranking in Google's three-pack. We will review your current citations and update them with the correct NAP (name, address, phone number). We'll add new citations with our bundle builder packages.

GMB Posts, Offers & Reports
Timely delivery notifications and messages created, updated and posted on your GMB page. With our local SEO services in Leicester, we provide you with regular reports about your local ranking.

Gaining a backlink from other local websites is quite tricky for link building. Local maps / GEO networks provide a viable alternative to generating backlinks from local blog posts. This provides legitimacy and authority for your GMB listings so that you appear faster in local 3-pack map results.

Guest Posts & Link Building
Rocket your keywords to page 1 with super clean links, inside original content on REAL websites or using our guest blogging system and backlinks. We safely rank for your keywords as a result of these high-quality link building campaign services. Higher rankings mean more organic traffic, sales & inquiries.

Every business is unique. Whether you need more phone calls, visitors through your door, internet orders or high-profile competitors you don't seem to beat. This allows us to work with you to develop a tailored plan and combine services to help you achieve the desired results.
Local rank tracking with Google Maps
Using the best rank tracking tools, we help find your local rankings on the map, across an entire county or city, and compare your position with your competitors.
Local rank checker
As an SEO agency in Leicester, we have everything to track and analyse the local search results. Track local pack, organic & mobile rankings accurately.
Google Map rankings
We locate every local ranking on the map, across an entire county or city, and see how you compare with nearby competitors.
Dominate your niche & local area
With SEO management tools, we develop a local SEO marketing plan to get you higher rankings and Google's Pack 3 positions for your most important keywords.
Why use Dynamics Tech for your Local SEO?
Digital marketing for small businesses and modern technology solutions is our passion. Providing solutions to our Leicester SEO clients – not just "making the sale," but focusing on our clients' success. It's a team effort. Let's work together! For our SEO marketing campaigns to work, we need you as much as you need us. So, it's a partnership. Get Your FREE SEO Audit Today.
Benefits of local search engine optimisation (SEO)
Potential customers are searching for services and products like yours within your local service area. If you boost your local SEO, your business will be the one they find first and come to.
46% of the searches now have a 'local intent' and 97% of all online searches are from people trying to find a local business
88% of people looking for a local business call or visit within 24 hours
86% of people use a search engine to discover local businesses shows how important it is to connect with these clients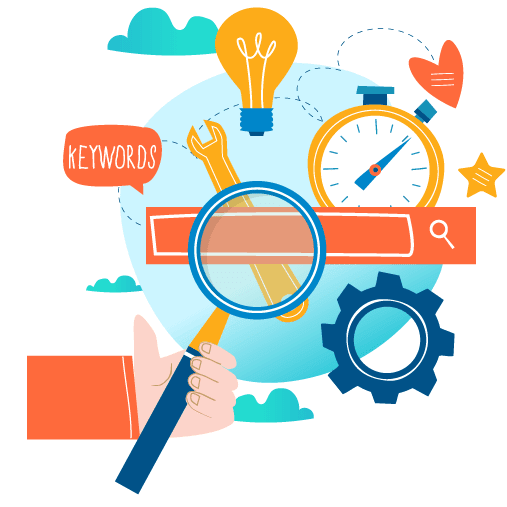 Below are answers to the most often asked questions about local SEO Leicester and us.
Please contact us if you have any further questions and we will be more than happy to help.
Get the help you need, every step of the way
Unlike other SEO agencies that specialise in local SEO in Leicester, we're interested in working with local small-size businesses. Why? We love helping local companies grow and flourish.

We're Passionate
Working with small size businesses and helping them grow is what we enjoy. But we require your help! Things work better when we do it together.

We're Friendly People
We're a small marketing team, so you'll soon get to know everyone, but we think big. If we're not at our desk or with clients, find us exercising, camping, hiking, or running.

We Give Value for Money
We're not the cheapest, and we're certainly not the most expensive. The digital tools we use are costly, which need to be covered, then we have clear costs & flexible payments.
We're Known for Excellent Customer Support
We don't take too many new clients on, and we very rarely lose clients over time. Most of them have been with us for years. We're pretty much round the clock with 24/7 support.

We Use Great Technology
We've always used the very best SEO techniques and kept up to date with what's new and great, so we can pass on the latest technology tools for our clients to benefit from.

We're a Local SEO agency in Leicester
Our home base is Leicestershire. We're near Markfield. If we're not at our desks, then you can find us running around Bradgate Park.