Microsoft 365 for Small Businesses and Professionals
We provide Microsoft 365 for small businesses and professionals within different bundle packages as a service
Dynamics Tech 365 is a bundle of services and solutions wrapped around Microsoft 365 (formally Office 365) & designed for small businesses and professionals alike. It's a powerful suite of cloud-based productivity, and business communications tools and applications hosted by Microsoft, and includes setup, migration, support, training, backup and more from us as your partner.

Teamwork
Saves time and help your teams work more productively, with business class email and Teams solutions. Teamwork employees can collaborate with one another on Microsoft Office documents, share files and information about projects, & maintain a history of a team's work together in a central, secure location. Works with Windows PCs or Macs, Android or iOS mobile devices.

Get modern
Get modern with cloud-based services and up-to-date software that can benefit your business today. We do all the heavy lifting to help you move to the cloud with the latest versions. We configure a suite of products, migrating user data and emails to the cloud. We onboard your users, provide training, drive user adoption and each user gets on-going 24/7 support.

Security
Feel secure with Dynamics Tech 365. It helps manage and protect your devices with device management, data control, compliance needs with advanced security capabilities such as advanced threat protection or similar while giving your organisation and users a competitive advantage.
Dynamics Tech 365 services
As a trusted advisor and cloud expert, Dynamic Tech is positioned to help small businesses with their IT business software. We offer a range of consultancy services and workshops designed to help you get the most from your investment and apps. Whether it's selecting the right bundle package and add-on products, preparing for an implementation, tuning-up your existing Microsoft 365 solution, training, 24/7 support or considering a change and migration from Google G-Suite.

Consultation
We offer Microsoft 365 consulting services before or during live. Our Office 365 small business consultant can provide implementation advice, product advice thus comparison and more.

Customisation
Microsoft 365 is highly customisable and we can provide basic or advanced customisations services include migration jobs from older systems or migration from other suites like Google G Suite.

Onboarding & success
We can help you boost user adoption, including communication such as assisting and advising on communication plans for the business. Familiarisation sessions which help users get to grips with their new tools or provide materials for launch and user guides.

Training sessions can consist of classroom lessons for end-users, power users and administrators. Knowledge transfer sessions, drop-in sessions for users to ask questions following go-live and written or recorded training materials. We also provide the eLearning platform QuickHelp.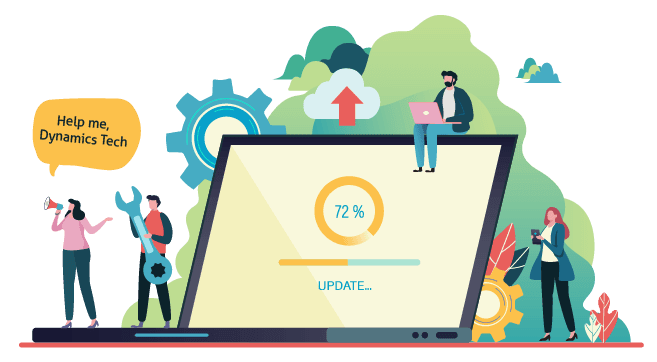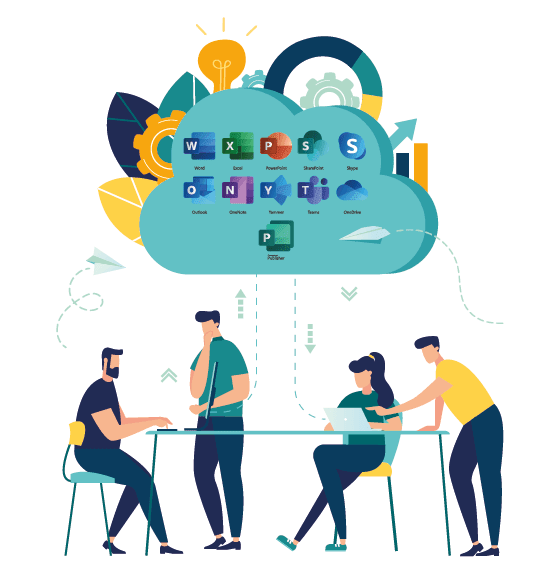 Product-agnostic solutions & services
We partner with Microsoft & other leading IT companies and take a product-agnostic approach to help you choose the right Microsoft 365 for small businesses and professionals with bundle solutions and add-ons while providing ongoing services and support. Click a bundle below to learn more.