Google My Business Services for Businesses
We optimise Google My Business listings as a service which helps you gain local customers
We've invested in the latest Google My Business services including training, management tools and reporting, to give clients the best opportunity of outranking their competitors and giving them the edge when it comes to gaining local customers across Google Search and Maps.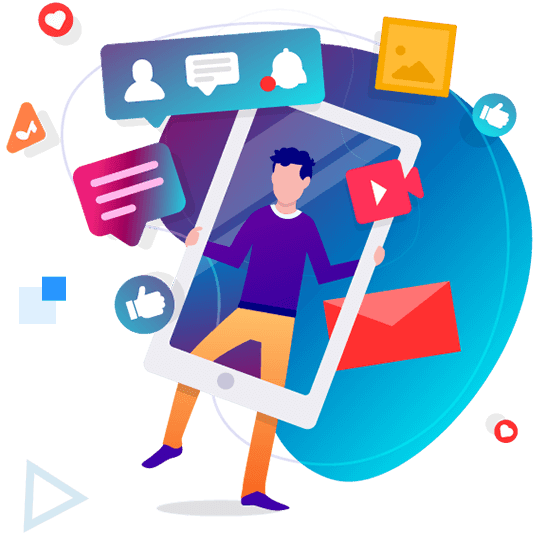 Greater local search visibility
If you're serious about targeting local consumers and boosting your local search visibility, you'll need an optimised Google My Business listing. Your Free Business Profile on Google My Business helps you drive customer engagement with local customers across Google Search and Maps.
More customer reviews
Generating positive reviews can have a direct impact on sales. We have a fantastic tools and strategies to help you collect more 5-star reviews than before.
Enhanced information for local consumers
An optimised Google My Business profile offers a wealth of business information to Google & local consumers. It provides a rich local search presence, which appears in a highly visible knowledge panel next to search results. This can span into services like Google Map listings, and much more.
Why Google My Business matters?
If you want to improve your chances in local search results, then an optimized Google My Business (GMB) listing matters. Here's why: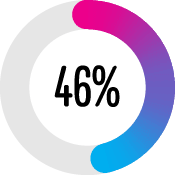 Local information
According to stats from Google, 46% of all Google searches have local intent. And 50% of those searching for local results are looking for business information like contact information.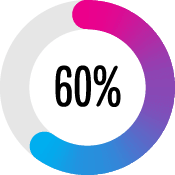 Increase clicks
A survey found 60% of mobile users were 'very likely' to click on the first two or three results they see, which is significant given how GMB results appear in mobile searches.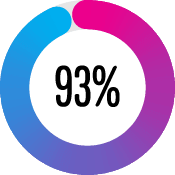 The 'Three Pack'
The GMB 'Three Pack' results appear in 93% of all local searches. Which means businesses lucky enough to be listed in the first 3 results of a local intent search get the traffic & potential sales. We optimize GMB listings to give you a fighting chance of being in the 'Three Pack'.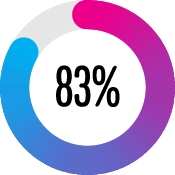 Mobile users matter
A 2018 survey from Uberall found that 'near me' searches – those with local intent, were used by 83% of smartphone shoppers. Mobile search has now overtaken the desktop. In Q1 2019, 62% of Google searches were mobile, and 50% of those on Yahoo. Only Bing has a minority of searches on mobile (23%).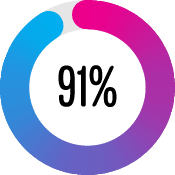 Reviews are important
91% of consumers depend on online reviews to make purchase decisions, and GMB is an online place for the customer to leave you feedback. It is also a place where you can respond to feedback, so be sure to respond to as many reviews as you can. Customers tend to prefer local businesses that engage with them. Google considers this as proactive communication and engagement.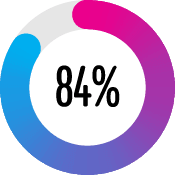 GMB increases business discovery
Companies that use Google My Business gets found either by a direct search or by a discovery search. Meaning a customer finds your business because they are searching for a product, service or a category that you offer, and your GMB profile listing appears in their Google search. On average, potential customers will find your business 852 times from discovery searches and 157 times from direct searches. That's 84% to 16%. Also, worth noting potential new customers do discovery searches.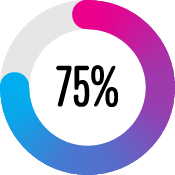 Google Search is your friend
That's because up to 75% of your GMB listing views will come from a Google Search. The remaining 25% originates from Google Maps for local business. Google Search and local SEO go hand in hand. If you optimise your company website, people will find you via the Google Search engine. Add a GMB listing and your discoverability increases dramatically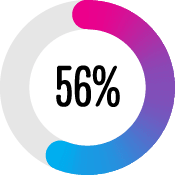 Your website matters
After people have found you via Google Search and see your Google My Business listing, the most common action after visiting your website. 56% will check out your website, 24% will give your business a call, and 20% will ask for directions. Again, this emphasises the importance of SEO. Only this time it's not about ranking on Google but instead optimising your website for a pleasant user experience.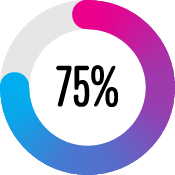 Photos, photos, photos
Quality photos, not just any photos or stock photos. Real photos will showcase your business. According to Google, businesses that have photos on their GMB profile receive 42% more requests for directions. Also, 35% more clicks to their websites. Hotels on average have 150 images, followed by restaurants with 67. Companies with more photos gain more website visits, more phone calls and more direction requests. Photos matter!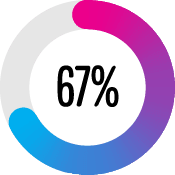 According to Google, 67% of people are looking for more virtual tours in their search today. You can add Google Street view 360 tours as images into your GMB profile when working with a Trusted Google photographer and Street View contributor like Dynamics Tech. Tours help consumers see what your business looks like. It also helps differentiate yourself from your local competitors.
The importance of local search
Google My Business is all about local search – this can include searches performed near your business and searches made outside the area with the location added. Local results are based on Relevance, Distance and Prominence.

You can improve your business's local ranking by using GMB. Our optimizing GMB services help you compete and outrank the competition.

Increased traffic, visits & engagement
Your GMB profile does influence your local ranking and can heavily increase traffic for your services & products and improve local consumer engagement.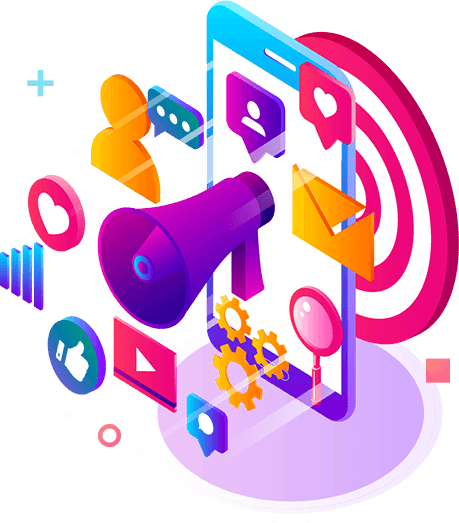 How to add or claim your business on Google
Quickly learn how to sign up for Google My Business, and how to get the most out of this resource. Bear in mind, this isn't optimisation and the mere basics to get started. Our local SEO services cover everything else.
Our core Google My Business services
Get found by local searchers. Rank in the 'Three-Pack' local search results. Show off your business. Outrank your local competitors & gain more calls, more enquiries, and more customer reviews than before. Here's our Google My Business services:

We perform a free Local SEO audit of your Google My Business (GMB) profile. Our GMB audit include testing your Links & Website Authority, Rank Checking via competitor businesses and important keywords, Local Business Listing, Customer Reviews & Ratings, and Social Channels reviews. Only then can you determine the issues and where you need to be.

Keyword Research & Competitor Analysis
Our Local SEO work would include some keyword research to understand what keywords you target and what opportunities you're missing. We'll also look at your local competitors' strengths & weaknesses for opportunities to see and exploit how you're performing against them.

Most companies don't fully optimise their Google My Business profile page. Which exactly is what our service can do for you. Profile fixes, NAP Management (Name, Phone Number, Address), Photos, Virtual Tour Photography, Q&A's, Target Keywords, Add custom service categories, Creative Posts & Offers, Products & Services and much more.

Our tools can view six times more than Google My Business Insights data, and our report displays 18 months of GMB Insights data. You'll see how customers find you, your GMB Reviews, and more. This all helps make more informed decisions based on a wider pool of data. Plus, we identify damaging duplicate GMB listings for removal which we can access via your GMB dashboard.

Our tools, check how your Google My Business profile is working, how you compare to others. Also provide reports that know exactly where you rank, everywhere. Monitor rankings in organic, local pack, maps, and mobile. We track rankings at city or postal code level & compare rankings for 100s of locations in one report. We also benchmark rankings vs competitors and can recognize the keywords with the highest search volume.

Gain more online reviews on Google, Facebook or a site like Yell, Yelp, or specific trade sites than before from current and past customers. We'll help keep track & monitor of your online reputation and alert you to new reviews so you can swiftly respond and manage them correctly. Customers often engage with a company's GMB by leaving reviews. Thus, we help you get more reviews with tools that encourage customers to leave reviews.

Google My Business support and Setup
Make your Business Profile stand out and turn those searches into your customers and get help with Google My Business. Setting up your Google My Business (GMB) listing correctly is an important first step in every business local SEO strategy. Get support and setup help with Google My Business.

Google My Business management
Free up time and resources with Google My Business management from Dynamics Tech. We can help transform your GMB listings into a powerful tool for business growth. Working with use you'll get a Google My Business manager, to help gain the benefits of Google My Business.

Google Maps is one of the best local client acquisition channels out there. Like any search engine, ranking on it is a matter of optimisation. Part of our Google My Business service work is to improve your ranking in Google Maps.
New or not sure where to start?
If you don't already have a Google My Business listing set up for your business, no Google My Business account, not verified your listing, not optimized your GMB listing, don't have a Google account or are simply not sure where to start, we can help with our Google My Business Services. We are Google My Business specialists here to help and make sure you are getting the most out of your Google My Business listings.