Social Media Marketing Services for Small Businesses
Gain social media growth, opportunities to create conversations with targeted customers and proactively manage your brand's online reputation.
As a small business technology & marketing agency, we can act as your outsourced digital marketing team or complement your internal teams. We've invested in the latest business social media services, including training, management tools and reporting, to give clients the best opportunity to grow their brand and give them the edge of communication, reputation & gaining new customers.
Create opportunities to start a conversation
We use social media to engage with your target audience, from a simple acknowledgement of a specific user to asking questions, to contests… Social media can be an effective way to create a conversation with consumers.
Build your reputation
Let us build an audience that overlaps with your interests, products and services and develops your reputation as an insightful small business organisation.
Increase sales drastically
Social media marketing can help you improve sales drastically. Whether you are a B2B or B2C business, we can help you capitalise on social media advocacy, content creation, and paid ads to build a foundation that starts a conversation, a curiosity that leads to sales.
Why does social media marketing for small businesses matter?
If you want to improve your business success chances, then effective social media campaigns and strategies matter. Here's why: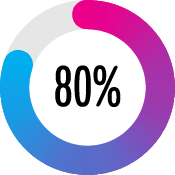 Engage your audience
The Pareto principle, or the 80:20 rule for social media, suggests that 80% of your social media content should aim to engage (inform, inspire, educate, or entertain) your audience, whereas 20% of the content can be promotional information.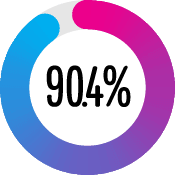 Wide reach
90.4% of Millennials, 77.5% of Generation X, and 48.2% of Baby Boomers are active social media users. Those users are spending an average of 3 hours per day on social networks & messaging.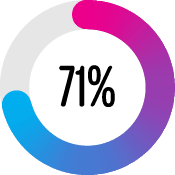 Recommendations
71% of consumers who have had a positive experience with a brand on social media are likely to recommend that brand to their family and friends.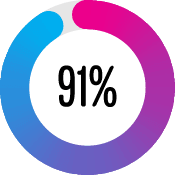 Mobile users' matter
91% of all social media users access social channels via mobile devices, and 54% utilise social media to research products.
The importance of social media
Interacting with consumers on social media is an important digital marketing strategy for small businesses. Using social media marketing services helps companies build brand awareness, increase your customer base, and connect directly & quickly with current customers.
Awareness for your brand
Brand awareness via social media enables engagement with people through conversation, visuals, video, retargeting, and ads. Helps promote content, product info and news. People can socially share your info for greater reach.
Gain more customers
Fast Engagement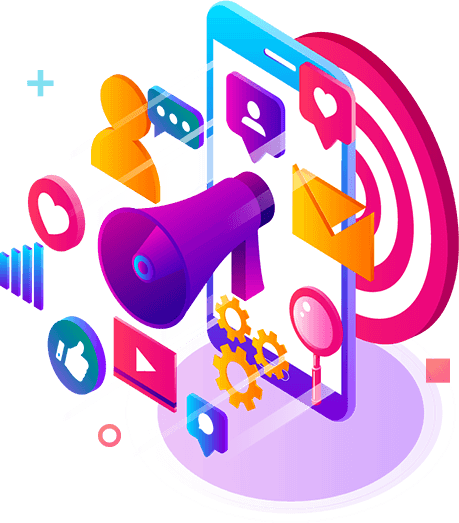 Want a Social Media Audit or Quote for Work?
Let us give you a quote for our social media marketing services work and provide an audit of your social media account profiles.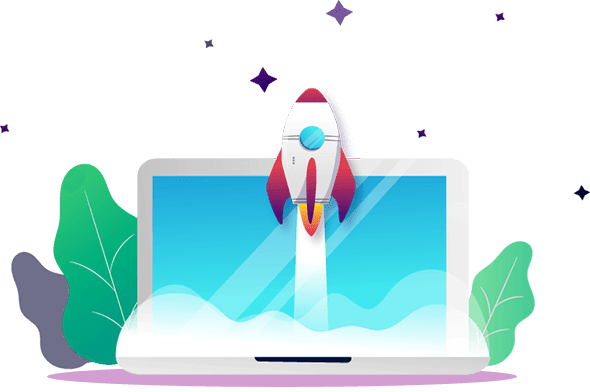 Our core social media marketing services for small businesses
Social media is just another channel that you can use to have a conversation with your customers. Whether that's providing help & advice that will improve your customers' lives or using social media as a tool for customer service, every small business should be using social media to start a conversation.

Social Media Audit, Planning & Social Strategy
We run an audit of your social media accounts and profiles. Only then can you determine the issues and where they need to be. The strategies we choose are determent based on the Audit, Research and Competitor Analysis. We'll create a content calendar that will engage with your audience. We can then provide our social media marketing services packages and social media marketing services pricing.

Research & Competitor Analysis
Our social media research work will include understanding your business and brand, your social media goals and expectations, and current digital marketing plans. From the audit, we can determine what works and what doesn't. We'll look at your local competitors' strengths & weaknesses for opportunities and ideas, and see how you're performing against them.

Content Creation & Implementation
Sit back and relax as we take care of all aspects of your social media. We'll fully immerse ourselves with your brand, ensuring we have knowledge of your products and services, so we can respond to comments and questions made on your social media channels and escalate or involve you when we need to.

Get access to our social media platform that integrates with – LinkedIn, Twitter, Facebook, Instagram, Google My Business, Google Analytics, RSS feeds, Google Drive & Slack. Unlimited social media accounts, social media calendars, Schedule social media posts using a weekly schedule, recycle posts over time using a drip schedule or dynamically trigger posts based on the weather or trends. Respond directly to comments and mentions.

Daily Monitoring & Monthly Reporting
Aggregate your audience and post analytics for all of your accounts in one easy-to-read report. Link to Google Analytics to see how your efforts are affecting your overall web strategy. Get ROI Metrics and Historical Analytics. Track key website metrics month over month and see if you're attracting the right website visitors using our proprietary social traffic scoring. Get started.

Reputation Management & Social Media Advertising
Gain more reviews on Google, Facebook, sites like Yell, Yelp, or specific trade sites than before from current and past customers. We'll help keep track & monitor your online reputation and alert you to new reviews to swiftly respond and manage them correctly. If you opt for social media advertising, we can create social ad campaigns on Facebook and Instagram with our social media marketing services for small businesses.
New or not sure where to start?
If you don't already have a social media business account for your business, or are unsure where to start, or need help with your current account, our Dynamics Tech team can help. We're small business marketing specialists here to help make sure you make the most of social media.