eSignature Software and Services
Streamline your document approval workflows with e signature for small business and get help with the setup process.
Get cloud-based signNow from Dynamics Tech. A fast, cost-effective and easy eSigner solution where you can generate documents, negotiate contracts, accept payments, and create automated workflows. Work with Dynamics Tech to help implement the proper process with legally binding signatures.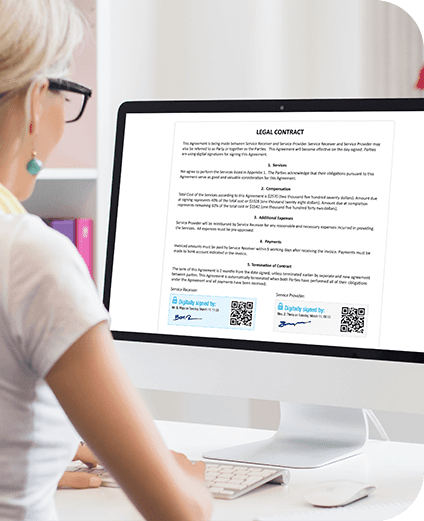 It's so easy to use and get signatures
Stop wasting time chasing for signatures or implementing a process that has manual processes. Simply send and sign with signNow. It's easy to use, and you can get important documents signed, uploaded, filled in, and returned quickly. Recipients receive, review, and electronically sign the document.
Embed eSignatures without coding
With signNow, you can create eSignature requests and build workflows that fit your desired business process and use them with your existing apps like Word, Excel, SharePoint, Google Workspace, Google Drive, Dropbox, Zapier and many more.
Your data is safe and secure with signNow e signature software
signNow complies with industry-leading security standards defined in the US, Europe, and around the world to ensure your documents are signed, shared, and stored with multiple levels of protection. PCI DSS certified, 21 CFR Part 11, GDPR compliance, HIPAA compliance and SOC 2 Type II Certified.
signNow can save you money and time
signNow solves business problems and accelerates the rate at which companies do business. With a global customer base, signNow saves millions of staff hours and enables them to focus on their core business while saving money. Get more done with signNow and start today.
Close deals faster
Using signNow, 15% of customers get their documents signed by a customer within 1 hour of sending compared to traditional mail or in-person. Overall, compared to the conventional method, signNow outperforms. Many sales reps using signNow get customers signed in while speaking to them on the phone. This shortens the sales cycle and reduces the payment cycle by a similar amount, so you get paid faster. signNow lessens the amount of friction for a signed document by making. It is like doing business, working anywhere, from any device. On average, signNow improves customer closing rates by over 5%. That's a significant saving and lets you close more deals faster than before.
Maximise staff efficiency
If employees spend a lot of time handing documents, signNow will give them their time back for more productive work. Signing up in person is slow and time-consuming and either require staff to visit the customer or for the customer to visit you. With this COVID-19 pandemic, that's not always possible and prevents barriers. Using email or fax for signing is challenging to track, insecure, and doesn't involve a streamlined process for the business. signNow solves that issue with integration and trackable analytics to determine where the document is and when it is signed and automatically reduced and processed. Using paper is expensive, prone to errors, and labour intensive. Save between 20 mins and 3 hrs per document using signNow. It is easy to set up, doesn't require scheduling, is excellent for the signer, trackers everything automatically and speeds up the entire process.
Reduce unecessary costs
In business, every form of signing a document has a cost. The most committed costs are paper, print, sending and storage. The cost is between 0.50p and £15. This excludes costs associated with any reasons, replacing documents, errors or other mistakes or staffing costs involved. It's not always possible to be a completely paperless office. Still, you can change all your signing documents to e-signatures with signNow and reduce paper significantly. If your business posts or prints documents that need signing, then signNow pays for itself instantly.
Avoid costily errors
It's often overlooked, but errors happen, and when they do, the cost associated with that doesn't get counted. Still, it should, especially if you are considering your options to move to eSignatures. With signNow, there are fewer points of staff failure, and errors are reduced, as is the time to fix them. Saving staff time is a significant cost saving. Preventing them from making errors, saves your business even more time and money.
Eliminate lost signed files
According to PricewaterhouseCoopers, the average office spends £14 in labour to file each document, £86 in labour searching for each misfiled document, loses one out of every 20 documents & spends 25 hours recreating each lost document. Each staff member spends 38 hours per year searching for lost documents. Not only are lost documents one of the most excruciating experiences to deal with, but they're also expensive. Using signNow makes it easy to find your signed documents electronically, in seconds. Never lose a file again with improved document management. People rarely consider how important it can be to prove whether someone signs until they have a costly event. signNow makes it easy to verify accurately which version was signed and when it was signed.
In conclusion
The average first-year Return on Investment with signNow is 7Xs. Operations Director Andrew S, who works for a small business with less than 50 employees, said: "One of the best things about using signNow is its carbon footprint being so low that you don't need to print off huge contracts to sign one page, it can all be done via web saving trees. Given the fact that it doesn't waste so much paper, I feel a lot better about using signNow than I do about printing off endless bits of paper."
Thousands of companies love signNow
Have you been searching for a reliable and effective paperless solution, i.e., electronic signature software, making it easier to sign and publish your documents?
With the new signNow tools, you can go completely digital while working on your online files. All you need to do is create a free signNow account and download your paper(s) to our utterly functional web editor. Forget scans and paper copies or having to download unnecessary software onto your computer. All features are reachable from any computer or mobile device. signNow customers come with the highest level of safety. This is because it is safer to store your data on the signNow server than on the local drive of your Mac or PC!
Learn how to get documents signed now with signNow.
Download our free electronic signature solution eBook.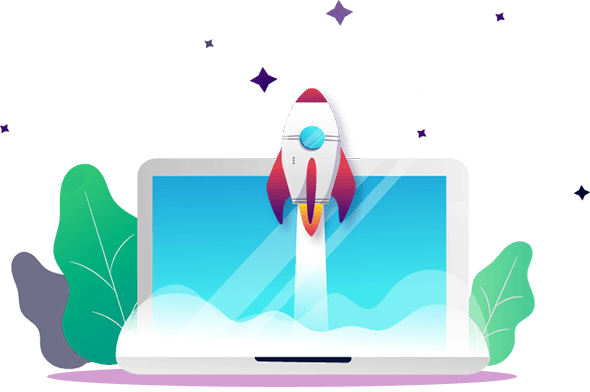 Choose a signNow electronic signature software plan for your business
Create, gather, and sign documents in seconds. There are two plans available. It all depends on your document signing and signing process needs.
Business Prem
Send documents and contracts for signing

In-person signatures with 2+ signers

Set reminders & notifications
Enterprise
Send documents and contracts for signing

In-person signatures with 2+ signers

Set reminders & notifications

Advanced threat protection

Integrates with Dynamics 365, Microsoft 365, Teams, Salesforce and NetSuite
Annual options are available for signNow eSignature software and setup from Dynamics Tech as a professional add-on service. Please speak to us for details.
Collecting electronic signatures has never been easier.
Gathering signatures for your company's documents doesn't have to be complicated. signNow will help you gather legally binding signatures in just minutes instead of days.

Create pre-filled documents from multiple data sources using the most potent document generation engine.

Drag-Drop assistant for creating interactive and powerful web forms.

Automation in the documentation process.
Retrieve information, batch process millions of documents and integrate your data into any recording system.

Robotic process automation
With Robotic Process Automation without code, you can integrate your business processes in any system without one line of code.

Generate quotes, contracts and invoices while receiving payments and follow up on the execution of the contract.

Pre-fill, generate from templates, comments, red lines, approvals and electronic signature contracts in one business automation platform without code.

Easily deploy, automate and share the most challenging workflow.

Create charts and reports based on any field in a document, data value or action in your workspace.

Log into a payment gateway and accept credit cards, ACH, or other payment options.
The digital signature market is experiencing exponential growth worldwide and for the right reasons. Electronic signature solutions are becoming standard and are expected from customers. The international digital signatures market is currently valued at £2 billion. It is expected to grow to £10.1 billion, with a compound annual growth rate (CAGR) of 31% by 2026. signNow provides the ability to generate, authenticate, collect and issue digital signatures for documents on multiple devices regardless of your location, increase the speed of your business and, ultimately, its performance. In addition, it helps you increase communication and collaboration effectiveness as well as improve productivity.
Looking to use signNow for your own business? Get started with Dynamics Tech by either contacting us with questions or beginning with a free 30-day free trial of the Enterprise signNow solution and saying goodbye to the annoying paperwork and improving signed document processes.