Perfectly customised local SEO services for UK small business owners
We've invested in the latest local SEO marketing tools & training giving clients who have either a 'brick and mortar' physical presence or a local service area the best opportunity to outrank their competitors and give them the edge for gaining more local customers.

Get found online & people through your door

Win more business, grow and gain customers

More phone calls, more visits and more reviews

Let someone else like us do all the hard and technical work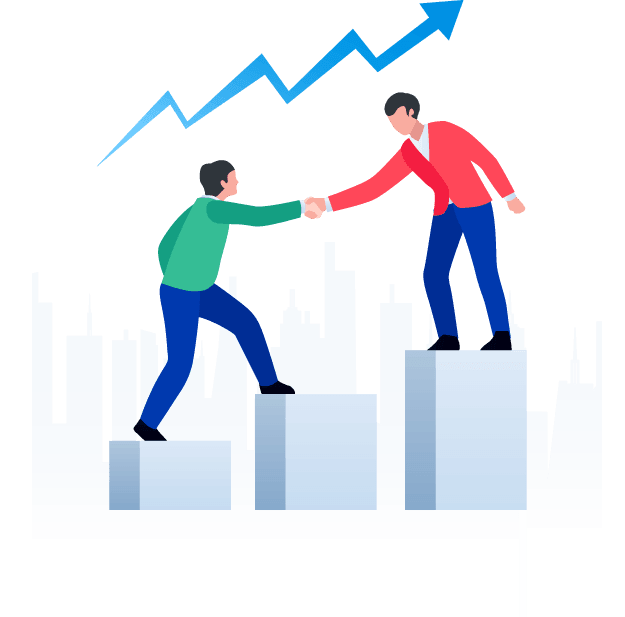 Importance of local SEO services for small businesses
People close by to you and actively searching for your type of business represent a highly desirable local customer you want to find you.
Unlike standard SEO company services, local SEO work is specifically aimed at improving a business' ranking and its visibility within a local area, for example, local search terms "plumber near me", "local flower shop", "personal trainer near me" or "men's barbershop". If you own a local business, you want those customers to find and choose you, not your competitors.
If you need local search engine optimisation (SEO), you've come to the right place.
Our core local SEO services
Get found by local searchers, rank high in local search results, show off your local business, outrank your local competitors & gain more calls, more enquiries, and more local customer reviews than before. This equals business growth. As a local SEO expert, here's what we do:

We run a local SEO audit of your local SEO and website performance. We audit your online presence, digital marketing, and Google My Business (GMB) profile using our Google My Business audit tool. Only then can you determine where you want to be and what work we must do to improve and optimise your GMB listing and develop a customised local SEO strategy with our SEO local campaigns and local digital marketing servicing. Get in touch.

Keyword Research & Competitor Analysis
As a local SEO company, we'll conduct keyword research to understand how your website works and what opportunities you're missing. We'll also look at your local competitors' strengths & weaknesses, link building, and review their social media for opportunities to exploit for the ongoing local SEO campaign. Our local search engine ranking services are fully customisable once we complete the SEO research.

We will optimise the Google My Business (GMB) profile page for you. Add photos, 360 Virtual Tour, Q&A's, Target Keywords, Products or Services and much more. As a local SEO agency, we provide a full suite of SEO services. Also, offer a 1-hour one-on-one Google My Business setup, training and SEO audit call. This work helps rank you as high as possible in the SERPs (Search Engine Results Pages). Get in touch.

Reputation Manager & Map Spam Fighting
Gain more reviews from Google, Facebook, or sites like Yell and TripAdvisor than ever before with our online reputation management services. We'll help you keep track & monitor your reputation and alert you to recent reviews to swiftly respond and manage them correctly. We'll also help you fight local Google Map spam by checking and editing competitors who keyword stuff. We have a passionate team of online marketing experts who fight spam.

Citations Audit, Manage & Builder
Citations have become essential to ranking in the Google 3-pack. We'll do an SEO audit of your current National and Local Citations and update them with the correct NAP (Name, Address, Phone) of your local business. We'll add new local citations with our bundle builder, part of our local listing SEO service. We submit your citations to all search engines and can help make your citations unique.

GMB Posts, Offers & Reports
Timely local customers offer communication and news posts created, updated, and posted to your GMB profile page. Keeping track of all the work and getting the results is where it matters the most when gaining local customers. So, with our local SEO services UK, we'll provide you with a regular Google My Business report review & local rank tracking. This work helps improve your local organic search results and increases organic traffic to your website.

Getting backlinks from other local websites is often tricky for Link Building needs. Localised Map/GEO Networks provides a working alternative to generate backlinks from Blog posts with local flavour and provide legitimacy & authority to your Google My Business listing to help your small business appear quicker in Local 3-Pack search results. Contact us.

Guest Posts & Link Building
Rocket your keywords to page 1 with super clean links and inside original content on REAL websites… with our guest-blogging and backlinks. We will rank your keywords safely and once they're there at the top, the rankings will stick. Higher ranked keywords mean more website traffic for your local business, sales and enquires.

Every business is unique; whether you need more phone calls, more local customers, visitors through your door, online orders or have high-ranking competitors, you can't seem to beat. With this in mind, Dynamics Tech can work with you to develop a plan specific to your needs and combine various SEO services over a 6–12-month period to help you get the results you need.
Local rank tracking with Google Maps
Using the best ranking tracking tools, our SEO team helps you find any local ranking on the map, across an entire county or city and compare your position with your local competitors.
Local rank checker
Our SEO team has everything you need to track & analyse local search rankings. Track local packing, organic and mobile rankings accurately.
Google Map rankings
We find every local ranking on the map, across an entire county or city, and see how you compare with local competitors - the Google Places API supports our GeoGrid visibility tracking.
Dominate your niche & local area
Using local SEO management tools, we develop a local digital marketing strategy that helps you get higher local rankings and Google's Pack-3 positions for your most important keywords.
Potential customers are searching for services and products like yours within your local service area. If you boost your SEO locally, your business will be the one they find first and visit.
46% of the searches now have a 'local intent' and 97% of all online searches are from people trying to find local businesses.
88% of people searching for a local business will call or visit the company within 24 hours.
86% of customers use search engines to discover local businesses, demonstrating the importance of connecting with these local customers.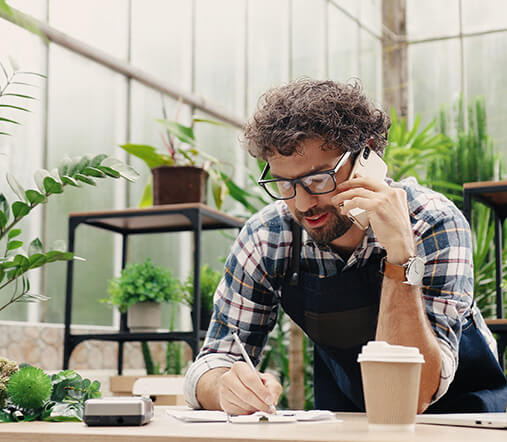 Below are answers to the most often asked questions about local SEO.
Local SEO is a local marketing strategy that helps local businesses promote their product or service to local prospects and customers. This search engine optimisation method is to help companies (generally smaller companies) get found locally by improving their local relevance.
For example, people are searching for a "coffee shop near me", "local roofer," or "best chip shop in Derbyshire."
These are known search queries. Local search engines rely on ranking signals such as physical location or service area, citations (business directories), customer reviews, social media profiles, links, and local content. They aim to give the most relevant results to those local users and their search query. Therefore, local SEO optimisation helps a business get found locally in the SERP, including Google Maps, and outrank competitors, which is why it is a highly sought-after service.
Local SEO services are essential to position your business in front of your local target audience. Improve your local foot traffic, calls, and website visitors.
Get in touch with our SEO expert Mark to learn more about our local SEO service.
Google My Business (GMB) is a free service ideal for local businesses who want to promote their product or service within Google. Within GMB, there are over 4,000 business categories to choose from. So, it's easy to say that a local SEO marketing strategy is ideal for most businesses.
The smallest high street shops, pubs, bars, cafes, takeaways and restaurants. Medical services like dental practice, doctors, and pharmacies are perfect for local SEO. Lawyers, solicitors, tradesmen and women like painters and decorators, plumbers, vets, estate agents, hair salons, gyms and spas, etc. Then companies like us Dynamics Tech that provide local SEO services, "Web Design Leicester."
If your business provides products and services nearby, then local SEO is a must and should be a priority.
Please speak to one of our SEO experts about your business needs or learn more about how local SEO works.
Both SEO and Local SEO work will take time to increase website traffic and ranking. SEO strategies can take anywhere from 24 hours to 2-3 months, to 6-9, 24+ depending on your site's history, keywords, competition, and investment. Some are short-, medium- or long-term SEO strategies.
Traditional SEO companies may only be proficient in old-school search engine strategies. Google's algorithms update regular and old SEO proven methods that don't always work year-on-year.
Local ranking results: If the business is brand new and in a competitive industry and location, it can take 3-9 months to rank a website significantly and improve visibility. In a non-competitive sector and location, experts agree significant rankings can be achieved within nine months. Businesses with a website with optimisation work might see local SEO results in 3-9 months.
If you have a poorly optimised website and no SEO strategy, it could take between 6-12-months. If Google has handed your website a Manual Penalty because it has a 'suspicious' backlink profile (Black Hat), it will take at least three months for a website to reappear after a manual penalty. Once the penalty is removed, it will take another 6-12+ months to regain rankings.
Interestingly, suppose you stopped investing in Search Engine Optimisation (SEO) and content marketing. In that case, your ranking performance will drop, and within 1-2 months, if there is little change once local optimisation work has ceased, you can expect to get a 4% drop. If you do nothing for 3-6 months, then expect a 20% drop. 6-12 months, you will notice a 34% drop. In 12-24 months, you will see a 44% drop off, and if there is no optimised work for two years, you can expect to see a 51% drop, Source- BrightLocal.
Please contact us if you have any further questions and we will be more than happy to help.