Get help with Shopify
Support Partner & Maintenance
Shopify business owners who need website support, help and ongoing store maintenance
As a Shopify Partner, we have invested in the latest Shopify maintenance services and support, including training, technical and maintenance services, speed optimisation, monitoring and reporting, fixes, app & eCommerce Shopify theme development, SEO, consulting, migration and more, to give customers the best Shopify online store that gives them an advantage in terms of customer experience, attracting and attracting new customers.

Fix problems​
You may find it difficult to find and fix problems with your Shopify store. Let Dynamics Tech help you and improve it for you. Choose either ad hoc pay-as-you-go customer support or our monthly Shopify online store support.
Manage administrative tasks​
Many fundamental and technical administrative tasks must be done regularly as a Shopify admin to keep your site working as well as possible. We do the mundane work for you, including some extras such as product updates, backups, SEO rankings, email marketing and more.
Optimisation, Development & Consultancy
Like any website, Shopify stores need optimising for SEO and conversation rate improvements to maximise sales success. Theme development and app development are all possible, but can be complex. As Shopify experts, we're on hand to provide consultancy support to help your online store and sales go forward.
Don't let your Shopify store become one of the 95%
Numerous online stores use Shopify, but do you know what per cent of Shopify stores fail? 5% of them reach success while the remaining 95% of them fail. Below are the reasons for this failure and what we can do to help you become a part of the 5% crew.
Choose the right dropshipping niche
One of the major reasons Shopify stores fail is due to choosing the wrong niche. People don't have the patience to research their niche before they open their online store. You should invest your time in research if you want to achieve your long-term goals. Most online businesses choose a broad niche, then focus on something even more specialised within it. Get help with our consultancy and research services to help you choose or pivot to a new niche.
Product performance
You may have chosen the right niche, but that's only half the problem. You need products, and there is no success or growth in your business if you don't select the right products for your online store that people want to spend money on. If you want your store to be unique and stand out, then sell distinctive products. Research to discover if there is already a demand or market for the products.
Attract returning customers
Customers that don't return are another reason many Shopify stores fail. There's a greater chance they will come back if they have a wonderful experience then if they have a negative experience. Improve customer return rates, use PCC remarketing, email marketing automation, gain customer reviews and feedback, test your online store and communicate with A/B split testing, setup rewards and vouchers, discounts and offers. Have superior customer service and return policy to respond promptly to win their hearts and wallets. Get help building your brand, processes, advertising campaigns, email campaigns, and blogging. Implement the best apps that offer reward points and make customers feel special.
Shipping success
The shipping problem is the second greatest online store business killer. Whether your retail business is predominantly online, you sell mostly in-store, or a combination of both — shipping and delivery is a significant sales driver. The customer now expects Amazon Prime delivery… Fast and free. It's not always possible, but putting your customer in control of the delivery options will help. Same-day delivery, in-store pickups, ship from your own store, dropship from a local distribution hub, scheduled delivery, shipping price calculators, Shopify integration with a delivery carrier, and improved communication and tracking. Get your products delivered faster and increase customer satisfaction. Need help with Shopify shipping? Let us know.
Enhanced marketing
There is no other way better than promoting your Shopify online store through various channels – direct, organic search, Pay-Per-Click (PPC), email, video, referrals, and social media. You need help from experienced professionals who have a track record of delivering results. We are not the creative type looking to max-out your media spend! We understand eCommerce, conversion, SEO, and PPC – with relevant, deep and in-house data and technology skills. We offer an array of services that help you communicate with your customers, find customers and grow your Shopify store.
Maximise product margin
Many people are afraid to keep their margins high because they presume who would buy this for high margins. Unless you can sell a hundred widgets a day, remember, low margins lead to failure, not success. If you are selling products with a low margin and there is no way to improve them, change them. This will be simple for you. Need help selling? Increase your sales conversion rates? Up-selling products for higher margins is terrific, and it merely requires an app and customisation to your checkout process. Let us know how we can help.
Optimise your Shopify Theme
Most Shopify online stores fail because of insufficient conversion tactics and not gaining repeat sales. One of the benefits of Shopify is its beautiful, clean themes which we have all gotten used to seeing. Yet, various themes can impact your bottom line. Choose the wrong one, and you might be limited in design and functionality. It would help if you used more apps that can increase costs and slow your site down. Or you can use a premium theme with more options and more scope for development; however, it will still require optimisation. You could also get a bespoke theme, that is 100% designed for your business needs and customers. Optimised for speed, SEO, design, navigation, category pages, newsletter sign-ups, features, etc. Need help with your Shopify theme? Need help with Shopify SEO? Need help with your Shopify optimisation? Let us know about your problems. Speak to our Shopify expert.
Improve customer service
The most vital fact is attracting new customers to your online store and offering them excellent services with the highest satisfaction. Create an FAQ page so that they can get their queries cleared. Make it easier for customers to contact you. Give them live chat or 24/7 customer support. Ensure that every time they come to you with questions, reply to them at the earliest and be polite to them. By doing these things, you can avoid the problem of poor customer service. Integrate CRM with email and automation. Have excellent design, UX and navigation. Get live chat or chatbots to help answer questions. Get clear terms of service, returns and other legal and trading documentation for your site. Get personalised customer accounts. Get to learn about your customers, and they learn about you. Need help improving your Shopify customer service? Call us. Speak to the Shopify support team.
Reap the benefits of Shopify with a UK based Partner for your online store.
Meanwhile, Shopify makes it super easy to get set up to sell online right out of the box. You will need help along the way. Let us take care of your online store support and maintenance with our Shopify maintenance service & support plan. Our store services include content and image upgrades, security, optimisation, inventory management, additional backups, fixes (within reason) and all the other things you have no time to do or worry about! Shopify maintenance has a vital part to play in the day-to-day running of a successful eCommerce website.
Keeping Shopify updated and support takes time. Even worse is when issues happen. Don't let your sales drop and lose money, fix it, or temporarily lose business.
Get reports displaying all the updates, site performance, and more. Don't fret about Shopify issues. Let us do that so you can focus on your business.
Want a Free Shopify Website Audit?
Let's provide you with a free audit of your Shopify website.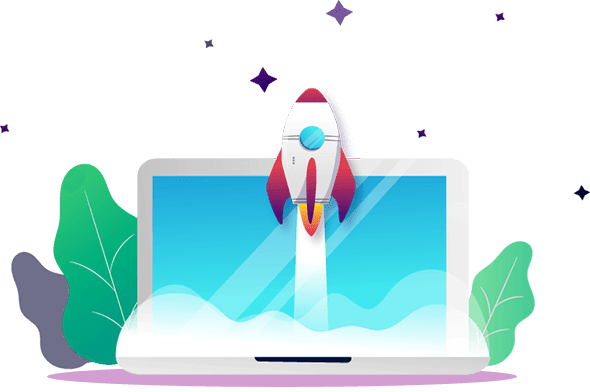 No Hidden Charges or Fees in This Shopify Store Support
Pricing plans
Perfect for new Shopify businesses, Shopify entrepreneurs, Shopify web managers, and individuals who need to keep their store up to date and optimised + extra SEO benefits.
*Solving issues within reason. Non-development. **Minimum 3-month commitment. Themes must be licensed & have access to download the latest version. We will require access to the store. PDF report emailed to the primary user/contact. Up to 100 keywords can be tracked (more can be tracked at a cost), tweaks, & content changes within reason, e.g., text and images, but not adding new pages, blog posts, dealing/communicating with your customers. Adding new products can be done within reason. This could be an add-on or part of our SEO & Content Marketing work. The cost depends on the number of products and the complexity of the store. To be discussed. The cost above does not include us buying or building apps. The current prices listed are for stores with less than 50 products. Hourly rate at £45 and day rate £320 for all other tasks like consulting, research, adding new pages, new blog posts, email marketing, development etc. Min 2 hours of work per request.
How our Shopify support helps you save time, save money and reduce stress.
What type of tasks can our Shopify experts do for you? A lot, as it turns out. Your Shopify platform requires a dedicated support partner/expert and ongoing maintenance. That's where we come in. Get help with…

Backups & Admin support for peace of mind
Get extra protection for the design theme and products with full backups. Get support for your Shopify admins.

Shopify support for store setup. Let us work with you to ensure that your new and current Shopify online store is set up correctly. Users, shipping and taxes, themes, Shopify template, products, apps, navigation menus and collections, Shopify payment gateways, domain names and SSL, relevant sales channels like Facebook, Instagram, buy button, store point of sale support (Shopify POS), live chat, eBay, analytics & more.

Improve your visitor experience & search engine ranking with improved site speed from our performance optimisation work. Unless you are a Shopify Plus customer and have little control over your store's backend, to speed up the site, you need to look elsewhere like the theme and the Liquid code, images, on-page JS apps.

Liquid is an open-source language developed by Shopify and written in Ruby. It is the backbone of Shopify themes and is used to load dynamic content onto storefronts. Pretty much every new store will need changes to their Liquid code. Contact us to get help with Shopify coding.

Build relationships across any distance. Create more meaningful email moments. Personalise email campaigns & automation—deeper segmentation, fuelled by customer data. Connect with your customers through email. Get help with your Shopify email marketing. Dynamics Tech partners with Klaviyo, ActiveCampaign and MailChimp.

Social marketing & social sales
Get with Shopify social media marketing, integration, apps, strategy, execution, and more. Social media marketing will help you build engaged audiences where they already spend their time, create multiple traffic sources that constantly attract customers, and grow your business through the power of online networks. From selecting your channels to figuring out what to post, fill in the blanks and think about how best to use social media to achieve your business goals.

Get help with Shopify SEO and grow your traffic organically from Google and Bing. We can cover keyword and competitor analysis, On-Page optimisation, Off-Page work like backlinks, and technical SEO.

Use PPC to your advantage and get PPC Shopify support. We'll help you with your entire Shopify PPC campaign as well as your PPC ads. Includes Google Shopping and Product Feeds.

Improve the overall functionality of your Shopify store with apps from the Shopify app store. Get help with Shopify 3rd party apps and integration. We also only use apps that are highly recommended.
New to Shopify or not sure where to start with fixing issues or getting support?
Suppose you don't already have a Shopify store for your business or aren't sure where to start with support. In this case, Dynamics Tech is a Shopify Partner. You can still contact Shopify, which has a support channel, but we have everything you need, and we can be your UK based dedicated support team. Our Shopify experts are here to help and make sure you are getting the most out of your store. Ready to transform the way you work? Contact us to get started or start a free trial with Shopify and use us as your partner.