Business Email Signature Management Software
Centrally create and manage email signatures via the cloud and add targeted marketing banners.
Dynamics Tech can provide Letsignit, a simple and powerful email signature management tool that helps both the IT and Marketing departments tackle email signature standardisation and deployment in an easier and faster way. Works with Outlook & Microsoft 365, Azure Active Directory, G Suite Directory, Gmail & Google Workspace.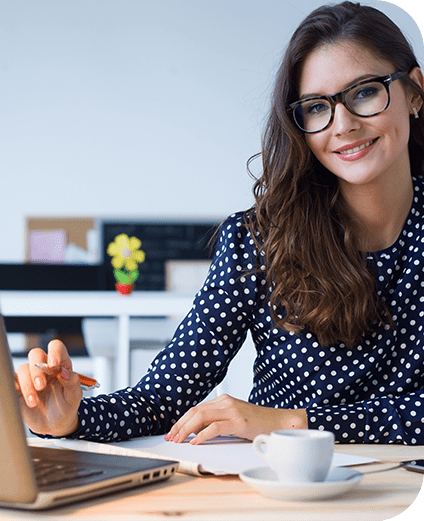 Simple to use
Create professional-looking email signatures without being a designer and deploy them throughout your company, no matter what email solution you use. All signatures can be individually configured if you wish.
Completely affordable
Get Letsignit Business features as part of our Dynamics Tech 365 bundle, or standalone for just £1.83 per user per month, or Letsignin starter for free. Dynamics Tech offers implementation setup and support if needed for non-bundled customers at a low fee.
Create marketing banners and get analytics
Your marketing team can drive web traffic, promote events, and positively impact the company's brand through targeted banners added to each email signature. Track email analytics and marketing campaigns.
Do things the right way with a proper company email signature solution to manage your email signatures.
Letsignit provides ready-made signature templates, the option to import your HTML code, and a drag-and-drop designer to go further in personalising your signatures. Cloud-based signature software that lets you create and centrally manage email signatures and disclaimers for all users. Add the company's latest Twitter, branded Microsoft Teams link, and more!

Perfectly integrated into Outlook & Microsoft 365
All employees automatically get a signature in all their emails. Regardless of the type of email client, they use Outlook (on Windows and Mac), Mobile devices & Outlook Online.

Fully integrated into Google Workspace
All users automatically get a signature in all their Gmail emails from any device (computer, laptop, mobile, tablet, etc.).

Everything is automatic
When you open the email, your signature is automatically added and updated. The employee can visualise their signature before sending it. They can also benefit from different email signature designs and messages for reply/forward emails. Directory integration can pull contact information for every email.

100% styled and branded to your liking
Create and manage company-wide corporate email signatures using the Letsignit designed templates and personalise them with the easy-to-use drag & drop design editor with social media icons. For the experts or greater control, you can import HTML style code. There is no limit to the number of signatures created for each employee.

Email signature marketing
Place banners in your signatures to amplify your marketing. Through Letsignit programming, you can choose which marketing campaign to send, when, from any employee! You will then be able to track your campaigns' performance with a dedicated analytics tool. Centrally managed web portal gives you access to your banners and analytics.

Save time, money, and resources
Letsignit assists IT teams by centralising managed email signatures on a user-friendly platform. With a platform this easy, another team (like marketing) could even take this out of the IT department's hands.

Get Single Sign-On
Letsignit uses the same password used with Microsoft 365 - a technique called SSO or "Single-Sign-On". This password is automatically exchanged between the directory and Letsignit - for a "seamless SSO".

Legal statements
Stay compliant with legal regulations and directives like GDPR, CASL, the Companies Regulations, Business and Professions Code. Create and manage all professional email disclaimers and include legally required information in your business emails. Using Letsignit, you can deploy disclaimers to every employee's email, all from one centralised and easy-to-use platform.

More effective communication
Integrated Microsoft Teams chat widgets into your signatures that help employees switch to Teams for instant chat.
Do more with your signature.
Letsignit is the go-to solution to create, attribute and manage all your employee email signatures and email marketing banners on one cloud-based platform.
The average office worker receives about 121 emails daily and sends 40 for business purposes. Make sure your company's messages are on brand, professional and take advantage to market your website, events, offers and more.
Discover The Ultimate Guide to Email Signature Management on Microsoft 365
Learn more about Email Signature Management on Microsoft 365 with this free downloadable eBook.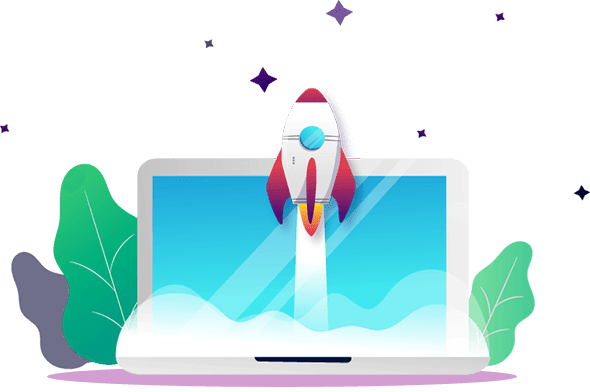 Choose a Letsignit plan for your business
We have two plans available, plus the option to include our Cloud+ bundle with Microsoft 365. It all depends on your business needs.
Starter
Generate signatures from customisable templates
Push signatures in Outlook for Windows and Mac
Push signatures on webmail for Outlook Online, Exchange and G Suite
Automatic synchronisation: Office 365, G Suite directories and Active Directory Local
Import user groups from Office 365 directory
Create customisable groups
Manage user and role
Create signatures with HTML code
Manage multiple brand logos
Hide & block users' attributes
Compatible with Google Analytics
Image hosting
Help centre and live chat support
Telephone support
Available in different languages: EN, ES & FR
Business
All Starter features
+
Insert marketing banners
Insert legal disclaimers
Create signatures via Letsignit Designer™
Built-in performance statistics
Apply multiple signatures and campaigns for specific purposes
Use automatic signatures for the reply and forward
Synchronise and manage several directories
CLOUD+
Same with Business, but also:
Microsoft 365
Online Backup
QuickHelp
Basic Setup and Ongoing Support
Office Protect
Letsignit customer feedback
Allied Global Marketing, with major customers like Netflix, Amazon and Disney, understands that consistency across all channels is crucial. As a result, they used a script to stamp their emails with trademark signatures. However, the management of their signatures remained a challenging task. They could not view their signatures before emailing and felt that their signatures were not "fun". The situation worsened when they migrated to Office 365 and lost their signature.
Brian Weir, Vice President of Marketing and Technical Services, was looking for a solution to address the company's needs. He thought Letsignit was the winner. The solution unified signatures for 500 employees from a central, easy-to-use interface.