PPC Loughborough Management Services for Small Businesses
PPC management services get clicks and conversations
Hey, we're a digital marketing agency near Loughborough. We specialise in aiding small businesses and helping them grow. If your advertising campaigns and web rankings have provided no value for you, it's important to get in touch now. Our PPC Loughborough team solves these issues.

Customised winning PPC strategies

Improve the CTR, CPA & Conversion Rate with ads that work

Gain fast returns with measurable results & ROI

Let someone else, like us, do all the PPC, Ad & lead campaign work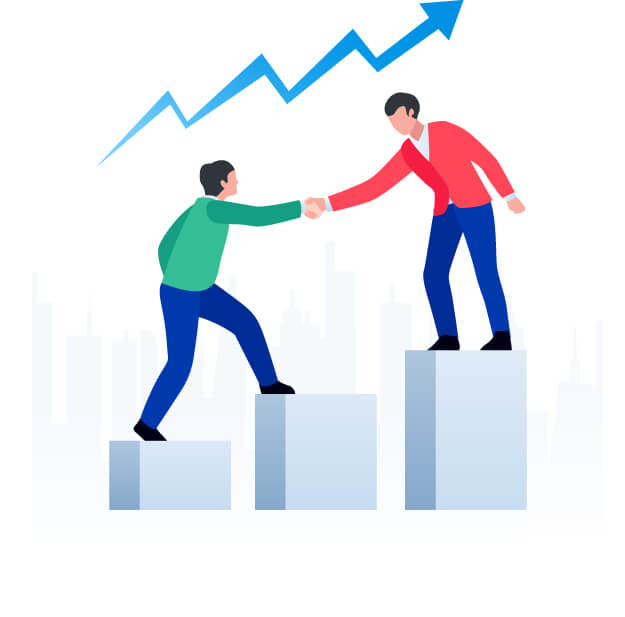 Your sales are dead with no leads or converting prospects.
Pay-per-click is an effective online advertising model that helps drive traffic to websites.
PPC, or pay-per-click advertising, is one of the most popular ways to draw traffic to your website. With search engine marketing, businesses can attract customers and encourage sales.
Your small business must be competitive and appealing to potential customers online. If your website does not convert or is not appealing to customers, it's time to try paid search engine advertisements. A powerful strategy that can give your small business a competitive edge needs a pay-per-click campaign.
Our digital marketing agency - PPC management services for small Loughborough businesses
Is your business visible online? Would you like more phone calls, enquiries, and sales? You should then use our expert PPC marketing services to boost your website's visibility. This way, you will get the attention you deserve.

PPC & Google Ads Account Audits
Before you launch any new campaigns, we need to audit your performance. This is the only way to know if your current ads are working or if there's an underlying issue with them.

Keyword Research & Competitor Ad Analysis
Keyword and competitor research can help you understand what your target audience is searching for and wants before launching new campaigns.

Ad Strategy, Campaign Planning, Reporting & Setup
We'll plan and budget your ad campaign in a way that makes the most sense for your business, using proven success methods. We'll focus on three other areas — implement intricate remarketing strategies, brand website content, and landing pages. It will be centred around a data-driven campaign so you can monitor the results.

Google Ads & Bing Ads Management
PPC is hard. Managing PPC advertising can be even harder. This is where a reputable PPC agency like our team comes in. Outsourcing your Google (formally Google AdWords) and Bing Ads accounts to us will save you time, energy, and money. You focus on taking care of your business — we will take care of the rest!

Facebook is the most popular social media website. It can be overwhelming for brands to use it effectively. While any brand can create an ad, some brands may need assistance getting the platform's best returns. And that's where we come in! Get in touch with our PPC agency team to get started.

We give our clients a tailored experience by helping them with A/B testing, writing highly effective ad copy, crafting specialised landing pages for their digital marketing campaigns, funnelling leads into customers and marketing funnels while keeping them engaged along the way. Get in touch.
Don't neglect your Loughborough PPC advertising account! Our digital marketing agency can help you manage it. Get started.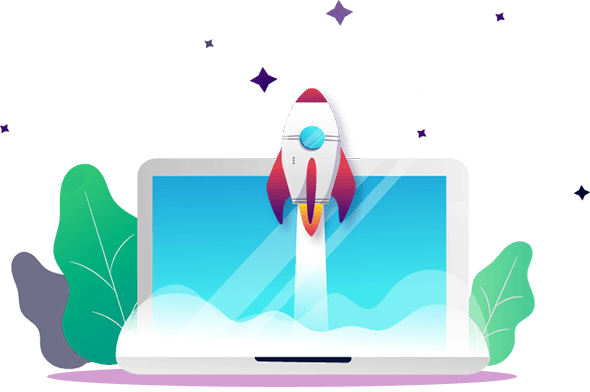 Benefits of PPC for small businesses
Pay-per-click ads can give your business a major boost. You can swiftly and efficiently reach target consumers through pay-per-click advertising on Google, Bing, Facebook, Instagram, LinkedIn, etc. Because these platforms have interactive features such as location and demographic targeting, you can run adverts that are incredibly relevant to your target audience. millions of people could see and buy your products and services online because of PPC.
Small companies average about 1% of their revenues for advertising expenses
85% of consumers use the internet to search for local businesses​
Paid advertising returns £1.59 ($2) for every £0.79 ($1) spent – a 200% ROI rate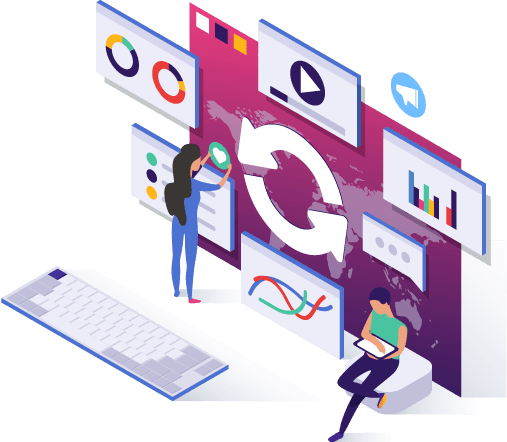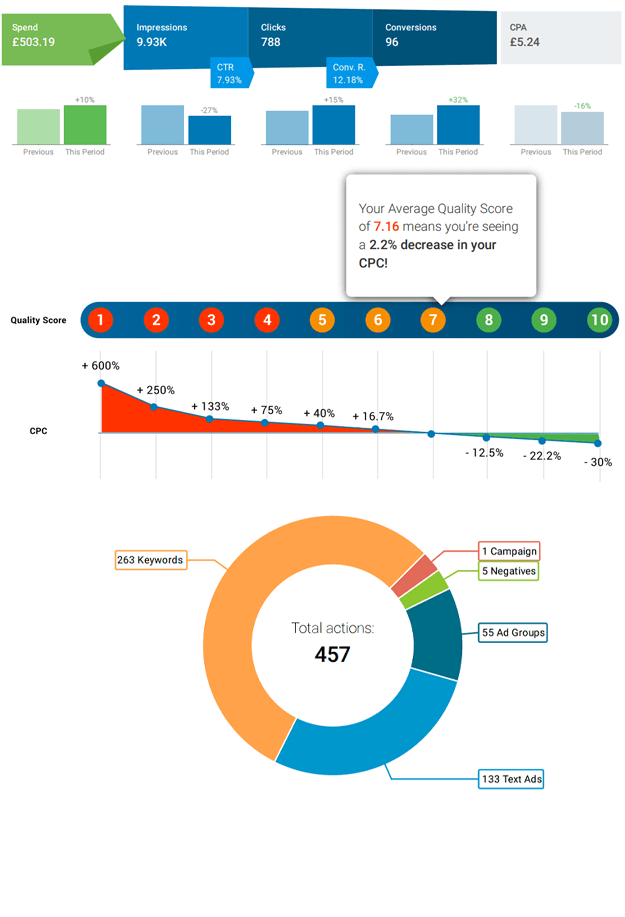 An astonishing CTR of 11.3% was achieved. Only 10% of advertisers reach this level of success.
According to WordStream, the average Click Through Rate (CTR) across all industries in Google Ads is 1.91%
Our small digital marketing team generated 562 leads for a local Loughborough company in 5 months, at an average of £0.56 per click, with an average CTR of 11.3% and a conversion rate of 10% landing pages. This new Loughborough start-up boomed and our adverts dominated. The conversion rate of our customer was 10% and thus significantly above the industry average.
Our online advertising strategy includes targeted research, client focus, quality score improvements, and detailed ad management to deliver results. Get started with Dynamics Tech.
Below are some of the most often asked questions about Pay-Per-Click advertising for Loughborough small companies.
Please contact us if you have any further questions and we will be more than happy to help.