Web Design Loughborough for Small Businesses
Clever: Converting Websites and Search Engine Success for Your Small Business
In ten seconds, make a visitor understand what your website and company are about. If you can't do this, they'll simply leave.
If you are a small local business in the Loughborough area looking for new customers, growing your company, and receiving a stellar reputation, then you need to make your local presence online more present than ever. We don't just design your website: we create an online enquiry generation platform that results in more sales and faster growth!
Impress customers with a new modern website
Showcases what you do best
A web design agency that brings a smile to faces
We're now available to take on new projects. We provide a fast, cost-efficient, and professional service for Loughborough small businesses that need a website or upgrade their existing ones.

Our approach
We always use a flexible approach to client collaboration as our clients' needs and goals are different. We're not one-size-fits-all. However, we have a few website design packages tailored to fit companies based on their needs.

Develop and build
We've created a clear game plan to develop a digital presence for your brand and target audience. Let's get our web site design and web development team working on implementing it without delay!

Support, market and maintain
Once your site is live, our work doesn't end there. Our small business web agency will continue to help you long after your site is complete.
Your Loughborough Web Design Agency
When you're launching your business's website, you deserve a stable, customisable platform that will scale with your business. That way, anything from your domain name and web hosting to updates to your website's core files, themes, plugins and content is handled smoothly. Dynamics Tech can handle it all for you.
We know that getting your company's website online might be a bit overwhelming, or making changes to your website can be quite scary. But that's our job.
It's a little more complicated than that, but let us worry about it, not you.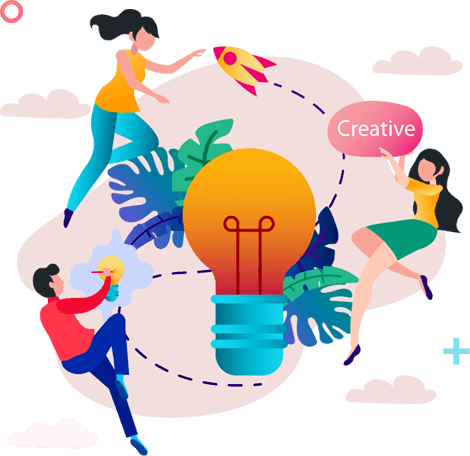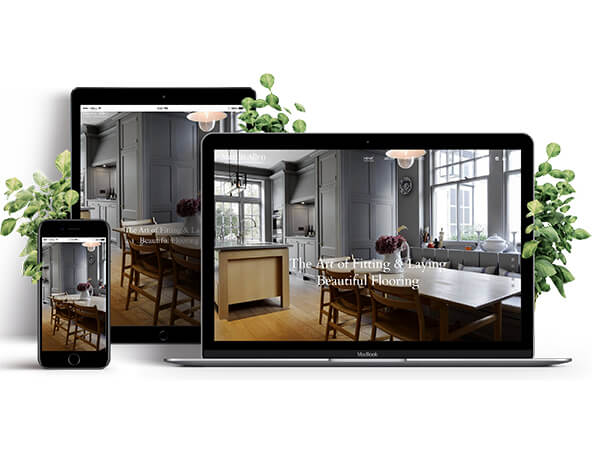 Hire a local specialist as your web designer. Talk to us.
If you own a small company in Loughborough or nearby. Our Leicestershire-based web design company has created powerful websites for different business owners in a host of industries. These exceptional websites have enabled our clients to enter new markets, build and strengthen customer relationships, maintain great customer retention, and gain the competitive advantage they need to succeed.
Do you have a project in mind? Get in touch and we can discuss the best solution that will work for you.
We understand what makes a website work
Simplicity through design with support and great content management
Loughborough Ecommerce Website Design
Bring your business online to drive sales and manage your day-to-day
eCommerce's enable retailers to build an online shopfront that extends their reach far beyond physical and geographic limitations. E-commerce capabilities on your site are the next step in turning an offline store into an online sales outlet that extends your internet marketing, your customer base, furthers your brand, and drives sales. 
As a Shopify partner, Dynamics Tech builds, supports and markets Shopify stores with our Shopify web design services, SEO, PPC and dedicated Shopify support.
Contact us below or call 01530 443054.
Move your business online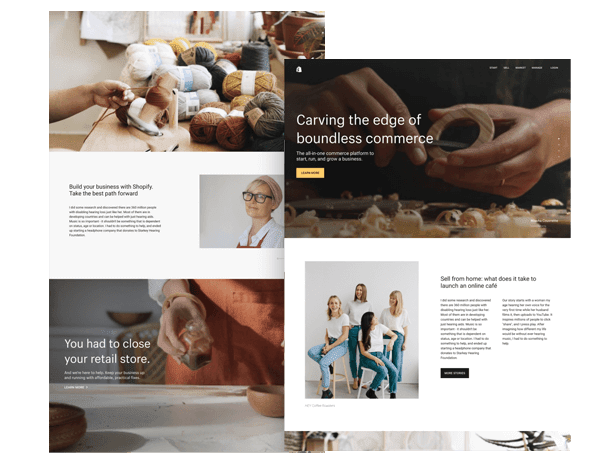 Get the help you need, every step of the way

We're Passionate
We know passion is the engine that drives growth. That's why you can always rely on us! We are specialists in all aspects of the web and small business.

We're Friendly People
We are a small team, so your project manager will get to know you well. If we're not at our desk or on a call, find us running around Beacon Hill and Outwood's or golfing at Longcliffe.

It's Not Just About the Price
The tools and digital services we use are expensive, and usage needs to be covered. Still, tough decisions were made to find the best environments for our clients' budgets.

Excellent Customer Support
Our customer service is top-notch, and our team is available 24/7 to provide top-tier service.

We Use Great Technology
We always use the best technology and keep up with what's new and great, so our customers can benefit from the latest services and tools.

Our home is Leicestershire
Dynamics Tech is just down the road from Loughborough, so we would be delighted to meet up and hear about your business. Get in touch.