SEO Company Leicestershire
SEO services designed for small business goals
We're a Leicestershire business like yours. Let's work together if you are looking to grow your Leicestershire small business. Is your industry competitive, or is it hard to find customers? Our professional SEO company Leicestershire is solving these issues.

Customised winning strategies

Lower the cost of your advertising

Gain long-term growth with measurable results

Let someone local like us do all the SEO and technical stuff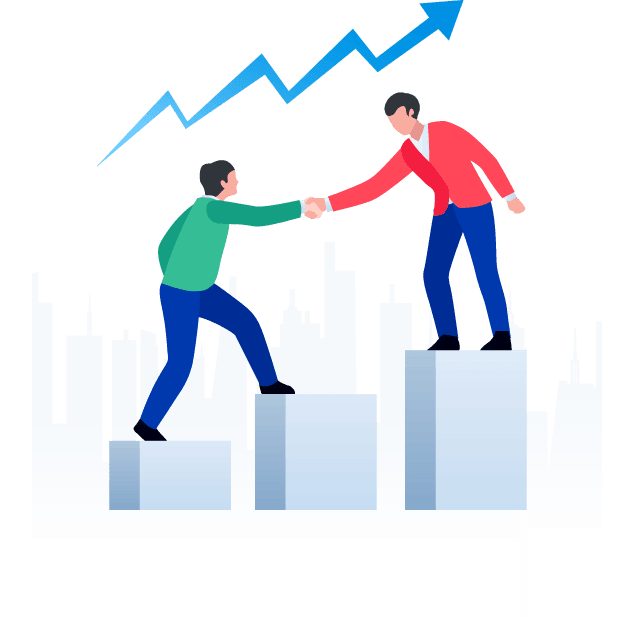 Your website is dead without regular traffic that converts.
SEO is a long-term strategy designed to improve your search engine ranking and online presence, so your Leicestershire business can complete online.
Marketing has evolved, and we've come a long way in the last decade. Gaining enquiries and customers online is now the norm. Even COVID is driving more people online. But if your website doesn't convert or attract the right traffic, or if competitors are always outranking you, then it's time to change.
Search Engine Optimisation (SEO) will help your Leicester small business grow and gain a competitive edge.
Our core SEO services for small businesses
Get your Leicestershire business found, rank high in the search result, outrank your competitors & gain more calls, more enquiries, and more customers than before. Here's some of the SEO marketing service work we do:

We will perform an audit of your website's performance and SEO. Only then can you determine the issues and understand where you want to be. We can then decide what Leicestershire SEO services and which SEO packages are best used for small businesses. Contact us for an audit.

Keyword Research & Competitor Analysis
We'll conduct keyword research to understand how your website works and what opportunities you're missing. We'll also look at your rivals' keywords opportunities to exploit. We'll also focus on finding new keywords for the strategy.

There are many SEO strategies we can choose from for the digital marketing campaign, depending on the business needs, issues, and budget. Are we focused on getting you traffic from people in Leicestershire with our local SEO services, or are we focusing on national? We'll develop a winning short & long-term SEO strategy that is right for you.

On-page SEO is to optimise individual pages of a web site for target keywords. Our technical SEO resolves issues that affect the performance of your site.

Our affordable Link Building services & Custom Outreach service is where we build high-quality backlinks from other websites and social media profiles back to yours, which is a crucial ranking factor within SEO. Get in touch.

Content Creation & Management
Your website requires content, plenty of content. We will produce blogs and SEO-optimised content regularly. We can create new pages, Press Releases, Whitepapers, Brochures, Videos, Virtual Tours, Infographics, Case Studies, Email Marketing, Social Media & much more, all aligned to the SEO and growth strategy.
As an SEO firm in Leicestershire, let's run an SEO audit and have a chat first to understand a bit more about your business needs.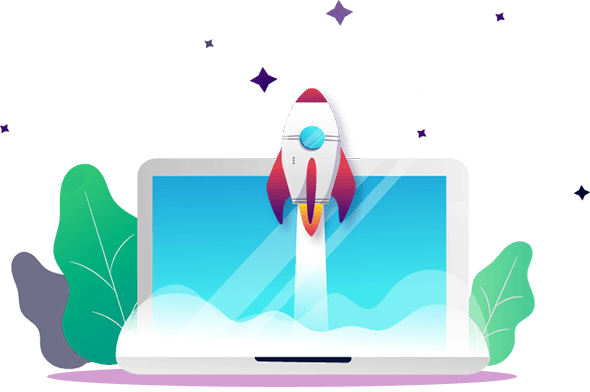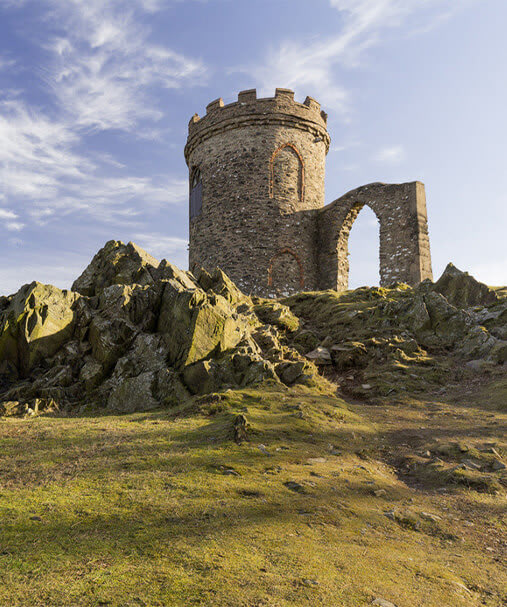 Why use Dynamics Tech as your SEO Company?
Unlike other SEO companies in Leicestershire, we're interested in working with local small-size businesses. Why? Dynamics Tech is a Leicestershire-based small business and we love helping local companies grow and flourish. If we're not at our desk, then you can find one of us, usually down Bradgate Park. If you're a Leicester City FC, Leicester Tigers fan then that's a bonus.
As well as offering fully managed SEO campaigns, we also provide expert SEO consultancy.
Small business marketing and modern technology solutions are a passion of ours. Delivering solutions and services to our clients – not simply 'making the sale', but we are also focused on our clients' success. It's a team effort. Let's work together! We need you as much as you need us. So, it's a partnership.
Get in touch with one of our SEO experts to see what we can do for you.
Benefits of search engine optimisation SEO services for a Small Business
SEO digital marketing allows you to generate a massive amount of awareness as people search for words and topics related to your Leicestershire small business. With that awareness, you can get them to visit your website, drop in-store, engage and start the journey to become a customer.
The #1 result in Google has an average of 3.8x more backlinks than positions #2-#10
The average Google first page result contains 1,447 words
On average, 71% of clicks on Google come from the first page of search results, with page 2 and 3 getting only 5.6% of clicks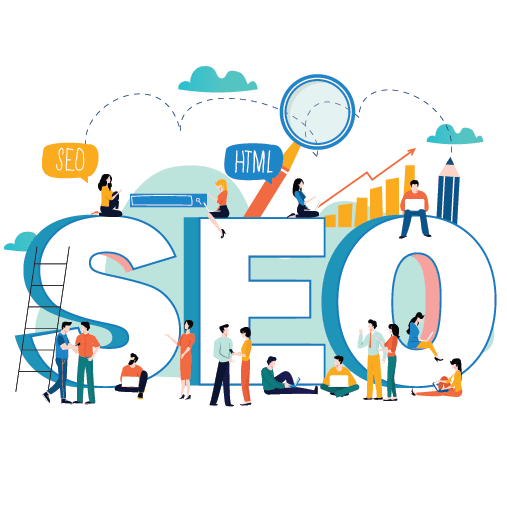 Below are answers to the most often asked questions about Leicestershire search engine optimisation SEO.
Search Engine Optimisation (SEO) is the practice of increasing the number and quality of visitors to a website by improving web rankings in the algorithmic search engine results (SERP).
Research shows that a web site on the first page of Google will receive 95% of clicks. Studies show higher up results up the page receive an increased click-through rate (CTR) and more traffic. For example, this would be like bringing people to your door if you were a physical shop. Increase footfall in your business and sell more products.
SEO is an integral part of the top-ranking factors for getting near the top in search engine results, especially for local SEO keywords in Google Map Packs and Organic Search results.
Gain more visitors to your website and convert visitors.
If you are a Leicestershire-based company looking to improve your online marketing, then to find this page, you likely searched for the keyword "SEO Leicestershire" or something similar to "SEO company Leicestershire." Why, because we have done our keyword and competitor research, and we have optimised this page to target, i.e., "SEO" and the location, e.g., "Leicestershire".
We do have other localised search engine optimisation SEO service pages on this website. Still, because this page is optimised for the location of Leicestershire, you found us! If we can do it for our website… Imagine what we can do with your site!
SEO for Leicestershire-based businesses includes making various changes to the website, including geo-tagging, creating localised pages and content silos, generating local quotes and online brand references, collecting news releases from local media outlets, press releases, using Leicestershire-relevant social media accounts to advertise on your own and much more. Both on-page SEO and off-page SEO are required to effect ranking in search engines.
Your GMB profile is also highly crucial for local rankings. Therefore, your company profile listing will need to be optimised.
One of the best ways to show search engines you're a knowledgeable and trustworthy source is quality content. Your website must have relevant content and pages specifically designed to cater to Leicestershire or the more unique areas within Leicestershire to appeal to your potential customers. Including towns like Loughborough, Ashby-de-la-Zouch, Coalville, Hinckley, Market Harborough, Melton Mowbray, Oadby, Wigston, Earl Shilton, Syston, Birstall, Lutterworth and more.
Our GMB Listing Management Service is part of our local SEO service for local organic and Maps listing strategies.
Dynamics Tech is an SEO agency based in North West Leicestershire and ideal for small-sized businesses.
As a transparent and open SEO agency, we provide detailed monthly reports to all SEO.
We don't build our search engine optimisation SEO campaigns based on black hat techniques; we take a skilled small business marketing approach to SEO Leicestershire and local SEO. As such, we don't offer off-the-shelf packages because organic search engine optimisation ought to be tailored around your business, your aspirations as a business owner, and what your business needs.
Hiring an SEO Agency like ours costs only a fraction of what an internal staff member would cost, plus all the expensive tools and training required. Dynamics Tech is comprised of marketing SEO experts, and we are focused on organic search.
Start with an SEO Audit. Get in touch.
Please contact us if you have any further questions and we will be more than happy to help.