Web Design Leicestershire for Small Businesses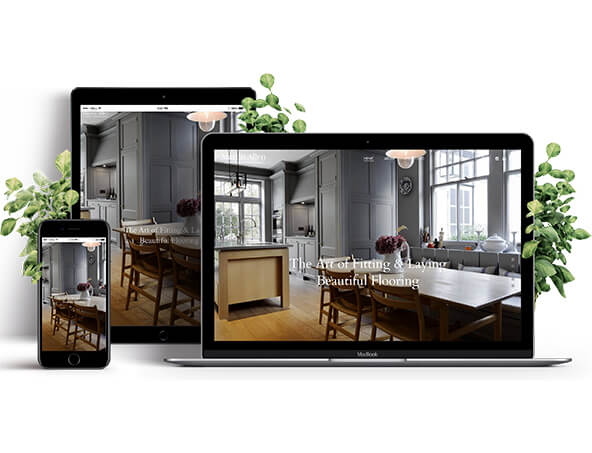 Creative & innovative Leicestershire web design service for your small business

You found us, let us help you get found.
So, you're a small local business in Leicestershire, and you're looking to find customers, grow your company and build a stellar reputation. Then you need a new website that works – and we're the guys who can help you. We don't just design a website for you. We can create an online enquiry generation platform that results in more sales and faster growth for your business!
Impress customers with a modern new website
We make your website fast & secure
Showcases what you do best
Affordable web design for small business that brings a smile on faces
We provide a cost-effective, fast, efficient & professional service for small businesses in Leicestershire who need to set up a website or have an existing website needing updating or redesigning.

Our approach
We always use a flexible approach to our process as we understand all clients' needs are different. Not one-size-fits-all. We do have some web design packages, but mostly each website proposal is tailored because companies are different.

Develop and build
We'll create a clear agreeable digital web strategy, then let's get our team to work. We cover everything from domain name registration, web hosting or migration, security, content & images, SEO, website analytics and more.

Support, market and maintain
Once the website is live, our work and our relationship don't stop there; it's merely just begun. As a small business web design Leicestershire agency, and technology solutions provider, we cover more than only web design.
Small business web design solutions for company websites
Many potential customers will be exposed to your business for the first time through your website, so it should demonstrate your company's products/services, competitive advantage, vision & values clearly and effectively. Most importantly, it must get found. 
Search Engine Optimisation (SEO) is an important contributing factor to a successful business, helping rank your business website in a search result for your business search keywords.
Our Leicestershire web and design SEO experts deliver responsive design, beautiful and search engine friendly websites that help you stand out amongst the other competitors. Get in touch.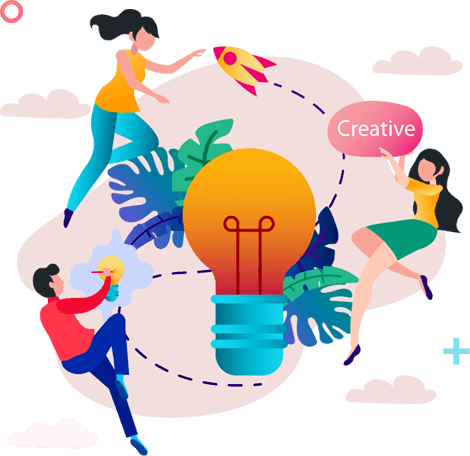 Small business website design Leicestershire
Creative, high-quality websites to attract your target audience.
Leicestershire based web design & development agency, Dynamics Tech, offers website design services for small-sized companies.
We specialise in small business web design and believes your success is our success. We deliver websites that conform to modern design practises and standards. Regardless of that, if you require a 5-page new website, a 40-page website, an eCommerce web store, and so on; we will work with you to make your vision a reality.
Simplicity through design with support
Great website design and great content management
Easy and convenient Shopify website design for your business
Let Dynamics Tech's team build your online store to streamline your online sales.
Ecommerce capabilities on your website are the next step in turning an offline store into an online selling shop front that extends your customer base, brand, and sales far beyond what is currently within your reach.
Our Shopify web design and development or WordPress eCommerce services help make your online store both visually pleasing and user-friendly for your consumers.
We can help you maximise your store sales with our WordPress or Shopify Leicestershire web design. Get in touch.
Move your business online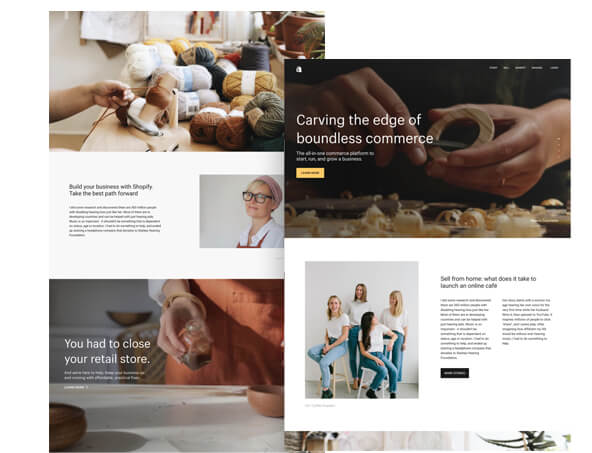 A selection of some of our small business web design work, hope you enjoy, and feel free to contact us with any questions.
Small business website design services
Our business's heart is committed to providing a reliable and affordable range of small business web design Leicestershire and website services tailored to our customers' digital marketing needs.
Strategy, Research & Design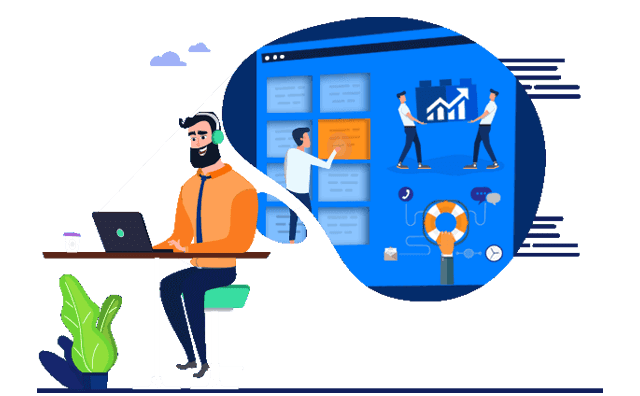 A web agency that creates long-term partnerships
Before any project starts, we ask a few basic questions, "What are your goals?", "What are your aspirations?" "Who are your competitors?" "What websites do you like?", And "What does your business really need?", so we can create short & long-term strategy and understand you and your needs better:
Responsive web design and bespoke branding
Technology stack and options
Keyword and customer research
Search Engine Optimisation (SEO)
Pay-Per-Click Advertising (PPC)
Inbound and Content Marketing
Web Development
Content Marketing
Technology Stack
Client Services
Get the help you need, every step of the way

We're Passionate
Working with small size businesses and helping them grow is what we enjoy doing the most. But we need your help! Things work better when we do it together.

We're Friendly People
We're a small team, so you'll soon get to know everyone working on your new website project, but we think big. If we're not at our desk or with clients, then find us running around Bradgate Park.

We Give Value for Money
We're not the cheapest, and we're certainly not the most expensive. The tools & digital services we use are generally the best and costly, which need to be covered, then we have clear costs & flexible payments for our work.

We're Known for Excellent Customer Support
We don't take too many new clients on, and we very really lose clients over time. Most of them have been with us for years. We're here pretty much round the clock with 24/7 support for your website.

We Use Great Technology
We've always used the very best technology from domain name to web server and security. We kept up to date with what's new and great, so we can pass on the latest services and tools for our clients to benefit from.

Project Managed
We provide flexible solutions with the most effective practices in website project management to meet your requirements on time.