In business, numbers dictate how successful a company is.
Low statistics mean a business is not doing well; the opposite means it's off to newer heights.
Companies must meticulously plan and execute to achieve good numbers.
Managing a small business can be challenging, even at the best of times.
But during a pandemic or recession, it can feel downright impossible.
Know that you're not alone if you struggle to stay afloat.
According to a survey this year, only 78.5% of small businesses survive their first year, and 29% of companies fail because they run out of cash.
42% of small business owners said they're worried about their company's survival.
There are things you can do to help boost sales and get your business back on track.
A boost in sales means more customers, which leads to increased profits and a better bottom line for your business.
So how do you achieve this goal?
Among the many methods you can use to thrive in business, digital marketing is one of the most effective.
How can the practice of promoting products and services online help boost sales for small businesses?
What are some ways to increase sales in small businesses?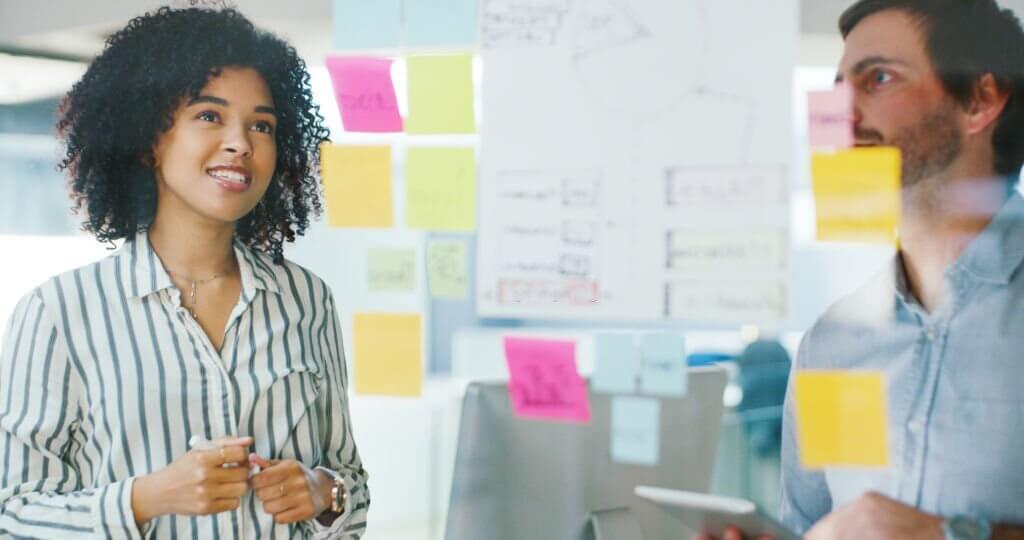 Here Are Some Ideas for Boosting Sales for Small Businesses
1. Master Business Drivers
Business success begins with a clear vision.
To boost sales, consider the potential market you want to cater to.
You must know your target market, your business goals, and how you intend to achieve them with a plan.
As every business is unique, you must understand what makes yours special.
You can't market to people if you don't know who you're dealing with.
The information you gather through your market research will help you understand your competitors.
2. Learn About Client Needs
Your market may not be aware of what your business can offer, which means you may need to educate them about the value of your products and services.
There are two ways to educate yourself — sell the value of your services and products, or sell the products and services themselves.
For instance, if you know that millennials are your target audience, you can promote your products and services through social media platforms, mobile apps or targeted ads for their demographics.
Your target market doesn't just have to be millennials. You can market to other groups by creating online content related to their specific needs.
A great way to do this is through building new marketing lists in your customer relations management CRM software.
3. Choose Which Services/Products to Promote
It's good to promote a wide range of products and services. However, you must narrow down those products or services you want to push into your target market.
With marketing, you'll need to decide which products to push forward and which ones to leave out, because you may have products that cater to all customers.
Think about what you're good at and your customers' main product.
You can also add products that complement the main product line and the products your customers' request.
4. Get Creative with Your Marketing
During tough economic times, businesses need to get creative with marketing to stand out from competition. This might mean thinking outside the box regarding your marketing strategy. For example, if you typically rely on print ads and flyers, now might be the time to try something new, like podcasts, webinars, Google Business Profile (formally Google My Business), email marketing or online ads.
5. Offer Discounts and Deals
Let's face it: everyone loves a good deal. And during tough economic times, people are even more mindful of how they spend their money. Offering discounts and deals is a great way to attract new customers and boost sales from existing customers. Make sure you don't discount your products or services too much—you still want to make a profit! Providing value is the best discount of them all.
Another option is to provide different payment options to make it easier for people to pay and do business with you.
Start a loyalty program! Using a loyalty program encourages customers to shop at or use the services of a business affiliated with the programme. There are today programmes that cover most types of commerce, each with its own features and rewards structure, including banking, entertainment, hospitality, retailing, and travel.
And don't forget about price bundles! Bundling products and services together to create better value for your customers is a great way to sell.
6. Increase Cart Value
Consider what your customers are buying and how they're buying it. Look at your conversion rates and see how you can improve their purchasing/shopping experience, as well as the checkout process. Then offer your customers what they need to solve their problems. You can also provide them with add-ons or products related to the main product, especially if you have an online eCommerce site. If you sell shoes, for instance, you can provide socks, shoe polish, and shoe cream to enhance the customer's experience.
7. Define a Call-To-Action
As mentioned earlier, you must know your goals to get customers to buy. Set your goals, and you'll have a clearer picture of what you want to achieve with your online marketing.
A call-to-action is a statement that tells customers what they should do next. You may want them to call you, visit your website, or send you an email.
You might have great sales copy on your website landing pages, but your call to action might suck.
Have a clear call to action message or button.
8. Get Personal with Your Marketing Efforts
In today's digital world, getting lost in the shuffle is easy. That's why focusing on personalisation in your marketing campaigns is important.
Whether that means sending handwritten thank-you notes or customised emails, finding ways to connect with your audience personally can help you stand out from competition and boost small business sales.
Conclusion
Boosting sales is essential for any small business if you want to ensure long-term success. Using digital marketing to increase sales is all about how you can help your customers.
More customers will buy from you if you can help solve their problems. You have to make sure you know your target market and how to market to them. Don't just go for the numbers—find out what your customers need and how you can help them.
Dynamics Tech is a digital marketing agency. Our goal is to provide various digital services for small businesses to help them succeed in the market. By mastering search engine optimisation (SEO), digital marketing and eCommerce store design, we hope to boost sales more.
Get your free local SEO report today to see how well or not your business is doing online.