As a small business owner, you know a million things are on your to-do list.
You need to wear many hats and be an expert in all aspects of your business to make it successful.
But what if we told you that one of those items should be digital marketing?
With the emergence of the digital space, promoting products and services is not as easy as before.
Nowadays, digital marketing is an aspect that needs to be focused on and prioritised to ensure a business's success.
Believe it or not, prioritising digital marketing can have many benefits for small businesses.
So how does digital marketing benefit small businesses?
Here are six of them!
Let's look.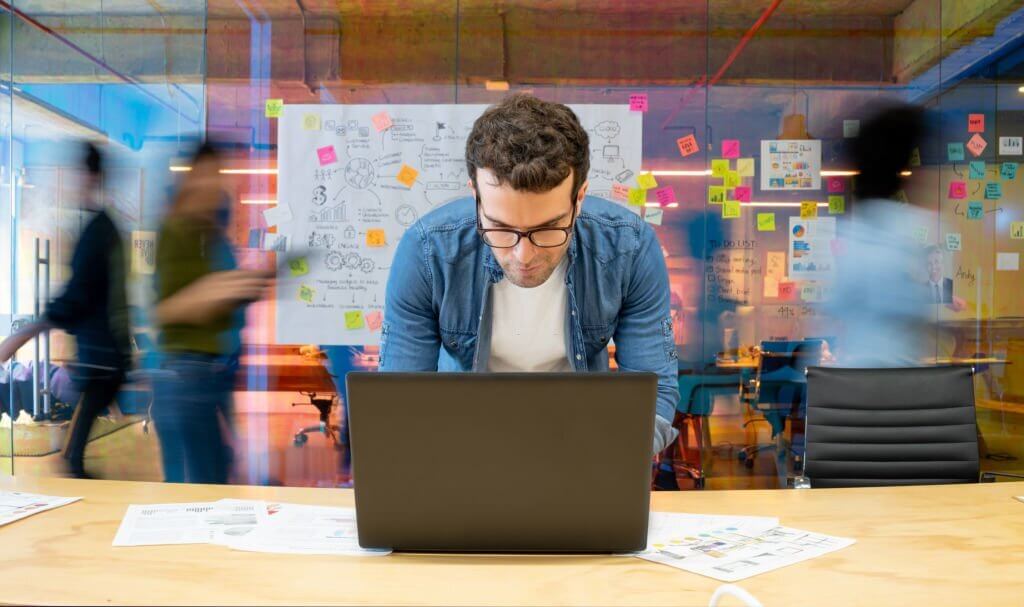 1.   Increased Visibility
In the early days of small businesses, a lot of word-of-mouth and physical advertising were needed to promote products and services. This was because there was no way for customers to find out about businesses other than through these channels.
However, businesses have a much wider reach with the internet and digital marketing.
With a good digital marketing strategy, your business will become more visible online. This means you'll reach more customers and generate more leads. This will lead to enlarged sales and revenue for your business.
You can significantly increase your business's online visibility by utilising digital marketing techniques, such as search engine optimisation (SEO), pay-per-click (PPC) advertising, and social media marketing.
Search engine optimisation (SEO) allows you to identify how consumers search for and find information about your brand and your competitors online. Increase your website's visibility and ranking by incorporating SEO strategies into your marketing efforts.
According to HubSpot, 71% of marketers say using strategic keywords is their number one SEO strategy.
The benefits of great advertising include attracting customers, improving brand awareness, and generating revenue.
33% of marketers use paid advertising to increase brand awareness. According to HubSpot's marketing statistics, 68% of marketers believe paid advertising is "very" or "extremely" important.
As a result, you'll reap the benefits of increased sales and revenue.
If you're not already doing so, make digital marketing a priority for your business. It could be the best decision you ever make.
2.   Tailors' Marketing Efforts
Businesses must be strategic when it comes to marketing if they want to succeed. This is especially true for companies focusing on a specific audience.
One way to ensure you reach your target market is by prioritising digital marketing.
Digital marketing is the process of using electronic channels to promote or market products or services.
Services can include things like email marketing, social media marketing, and even search engine optimisation.
By utilising these channels, businesses can reach a larger audience more easily and effectively.
Customised marketing, or what is sometimes called one-on-one marketing, is another term for digital marketing.
This marketing strategy involves designing a plan to promote products or services specifically tailored to a particular customer's needs.
This type of marketing is often used to increase sales or encourage loyalty among customers.
Digital marketing is essential for businesses that want to reach their target market.
Businesses can communicate more effectively and efficiently with their customers by utilising digital channels.
Additionally, customised marketing allows businesses to tailor their messages to specific individuals, resulting in increased sales and loyalty.
It is not as simple as it sounds because every company is different and might have other goals and values.
Marketers create content for multiple audience segments today – marketing to three is the most common, according to HubSpot.
Therefore, the people in an organisation's marketing department must analyse their business to produce a marketing strategy that fits the company's personality, goals, and values.
3.   Maximise New Marketing Tools
Digital marketing is a newer marketing tool that has only recently become prevalent. Therefore, many businesses are not yet using it to its full potential. However, those who have started to use digital marketing have seen great success.
To ensure your business benefits from digital marketing, you must prioritise it. This means regularly allocating time and resources to it regularly. Additionally, you should consider hiring a digital marketing specialist if you don't have the tools or expertise in-house.
Google Analytics is one of the top SEO tools used by marketers.
By making digital marketing a priority, you can take advantage of all the new tools at your disposal. This will help you reach more customers and promote your business more effectively. So don't wait – start prioritising digital marketing today!
4.   Approaches More Customers
There are numerous ways to promote your business. If a company is struggling with sales, it is wise to make some changes to the marketing department. One thing that needs to be done is to figure out which areas the company needs to improve. When a business's sales are low, there must be a problem with how they reach out to their customers.
But since digital marketing is a newer and cheaper medium, companies can have more options for advertising their products or services.
After all, it reaches more customers because it is easier to find people today in the digital space with the help of websites, blogs, mobile apps and social media sites.
Digital marketing also allows businesses to engage with their customers like never before.
In fact, video is the second most-used content type on social media to increase audience engagement.
With the use of social media platforms, businesses can interact directly with their customers and get instant feedback about their products or services. This two-way communication wasn't possible before the advent of digital marketing, making it an essential tool for small businesses looking to succeed in today's competitive marketplace.
5.   Improves Brand Awareness
Digital marketing has become one of the most important tools for businesses to connect with their target audiences. In fact, a recent HubSpot study found that nearly 60% of respondents said online marketing was their top priority when it came to promoting their business. There are many reasons why digital marketing should be a priority for businesses.
First, it allows businesses to reach a larger audience than traditional marketing methods. Additionally, digital marketing is more cost effective than traditional marketing, making it a more viable option for small businesses.
When finding information about a brand, product, or service, YouTube users are 4x more likely to use it than other platforms.
Finally, digital marketing allows businesses to track and measure results, making it easy to adjust campaigns and strategies. Consider prioritising digital marketing if your business wants to improve its brand awareness.
According to Campaign Monitor, 2019, email marketing ranked second among small business owners when building brand awareness after their study of 1,000 small business owners.
If you are a new business and want more customers, you must create a name for yourself. This can be done by using digital marketing to promote your brand. When your business is seen by more people online, its brand awareness will naturally increase as well.
Being present in the digital world allows a company to reach out to many customers without spending considerable money on traditional marketing forms.
6.   Cost-Effective Ways to Promote
Another benefit of digital marketing is that it offers a better return on investment (ROI) than traditional marketing methods. This is because businesses can target specific demographics, interests, and even locations with laser precision.
With traditional television or print advertising, businesses cannot control who sees their adverts. However, with digital marketing, businesses can track data and measure results to see which marketing activities are driving sales. This ability to track data and measure results makes digital marketing more efficient and effective in promoting your business.
With this ability to track data and measure results, businesses can see which marketing activities drive sales and leads, and adjust their strategy accordingly. This data-driven approach allows companies to get the most out of their marketing budget and ultimately achieve their desired results.
For example, a small business owner can use social media platforms like Facebook and Instagram to create awareness about their product or service. With over 2 billion monthly active users on Facebook and 1 billion on Instagram, small businesses have access to a vast audience at a fraction of the cost of traditional marketing methods.
According to HubSpot, Facebook and Google Search advertising have the highest ROI.
But one thing is certain: digital marketing effectively promotes products and services. It means that if you invest in digital marketing, you can reach many people and have a high probability of making sales.
Digital marketing is an essential part of any business marketing strategy. By prioritising digital marketing, businesses can save money and see a higher return on their investment.
Conclusion
Digital marketing is essential for small businesses looking to succeed in today's competitive marketplace. By utilising digital marketing techniques such as SEO, social media marketing and content marketing, businesses can increase their visibility, reach a larger audience and get a better ROI than traditional marketing methods. In addition, digital marketing allows businesses to engage directly with their customers, something impossible before the advent of this type of marketing.
If you're a small business owner looking to make your company successful, don't underestimate the power of digital marketing!
It is a great marketing tool for every business, because it involves many strategies that can benefit the company in the long run.
Dynamics Tech is a digital marketing agency based in Leicestershire. We offer marketing solutions for the digital space, such as Facebook Ad Management Services. As a company, we understand how challenging it is to build a business from the ground up. So, get your free local search marketing report in the UK today, and let us know how we can help.