Businesses must discover strategies to withstand the post-coronavirus recovery process.
As countries worldwide suffer recession and recover from the losses caused by the pandemic, one way for your small business enterprise to get back up is through digital marketing.
Digital marketing offers many advantages over traditional techniques, and it's more important than ever to use these tools to rebuild your business post-coronavirus.
This marketing strategy is singled out because it focuses on online consumers and relies on online work to compensate for the lack of real-time outcomes. Other niches had to adapt, overcome or go under, unlike those gained from the crisis, such as supermarkets, internet merchants, and fast-food deliveries.
Digital marketing is more cost-effective than traditional methods. With a strategic approach, you'll get more bang for your buck with digital marketing post-coronavirus campaigns—something that will be important as you look to stretch your finances in the coming months.
COVID-19 impacted smaller SMEs more financially than larger companies, according to Office for National Statistics data.
Around 45% of SMEs saw their turnover fall by at least 20% post-COVID-19, according to the ONS Business Impact of COVID-19 Survey (BICS).
In the post-coronavirus era, the beauty of digital marketing is that it can help you close the gap that the previous months or years created.
It has been reported in a McKinsey Global Study of Executives, COVID-19 has bought about a year of digital transformation transformation in just a few months, and that 'consumers have moved dramatically toward online channels'.
Despite the end of lockdown in the UK, Charged Retail reported that online sales reached £10 billion in July 2021, as 40% of people chose to shop online instead of visit physical stores.
A study by GlobalData found 90% of the top ten ecommerce sites, such as Amazon and Alibaba, saw double-digit revenue growth. In response to Covid, online retail platforms saw an increase in traffic.
After the COVID-19 incident, it's critical to have a solid plan in place for your digital marketing operations. If companies refocus their marketing efforts on internet advertising methods and consumers, they can recover much more quickly.
4 Essential digital marketing post coronavirus tips to assist you in your business's recovery
1. Use Analytics to Track Real-Time Results
Data analytics is always a solid basis for building marketing campaigns. Marketers can look to real-time data to help them plan future campaigns and advertising solutions when all other knowledge and predictions fail.
Data collection and analysis allow you to discover how the coronavirus outbreak affects your industry and company. It's best to cross-compare pre-crisis results with those during the crisis using industry-specific measures and key performance indicators (KPIs). This way, you can develop projections for the post-crisis period.
Key Performance Indicators Examples:
Net profit
Net profit margins
Customer acquisition cost
Lifetime value of a customer
Conversion rate
Gross profit margin
Website traffic
Social media engagement
Customer engagement
Client or customer satisfaction
Number of qualified leads
Keyword ranking
Number of blog articles published
Number of Resources content published (eBooks etc.)
All this information will help you understand where your firm stands and give you ideas for potential tactics to help you succeed following the aftermath of the coronavirus.
2. Analyse User Behaviour
A global event like the COVID-19 pandemic can shift the perception of the average consumer. Such a change can have far-reaching implications for entire businesses and how they see advertising initiatives.
That is why, to adjust to COVID-19 in the post-crisis period, you must evaluate how it affects your target market. See, the coronavirus had a significant impact on brand perception for most businesses. Your clients' behaviour and habits will likely change.
Rather than focusing on paid search marketing, Airbnb shifted its budget to brand marketing, particularly public relations. Their website traffic levels bounced back to 95% of pre-Covid 2019 levels without any marketing spend during this time, due to their obvious need (as a travel brand) to slash spending during Covid-19.
Your business should concentrate on the customer experience. That said, the behavioural data you collect about your users is similar to the breadcrumbs they leave behind as they move through your digital properties. By tracking users' journeys, you can see where they go, what they do, and where they struggle. When a user scrolls, clicks, types, or leaves, you can gain insight into how you can improve.
The goal of behavioural analytics is to unlock the value of behavioural data. It's the process of collecting and analysing the breadcrumbs your users leave behind. It is possible to increase conversion rates, sales, and retention through behavioural analytics by better understanding your customers, identifying roadblocks in the customer journey, and experimenting with and optimising.
It's no secret that your digital properties contain valuable behavioural data. To collect behavioural data for behavioural analytics, you usually need some type of behavioural analytics tool or software. These tools collect and store behavioural and consumer data from your website and other digital properties.
Depending on the type of digital consumer behaviour you want to track, you will choose the right tools. Hotjar for example is best known for its real-time recordings of user interactions and heat maps of webpages.
ActiveCampaign has event tracking that allows you to track what a contact is interested in, then tag and customer segment them to send them targeted content. You can also automate workflows using email marketing tracking capabilities for customer segments.
Consumer trends are shifting because of all quarantine rules, which require businesses to reevaluate their target audience and customer relationships. You need to examine how your current marketing efforts fit into the new image your company wishes to project.
3. Apply the Post-Coronavirus Visual to Campaigns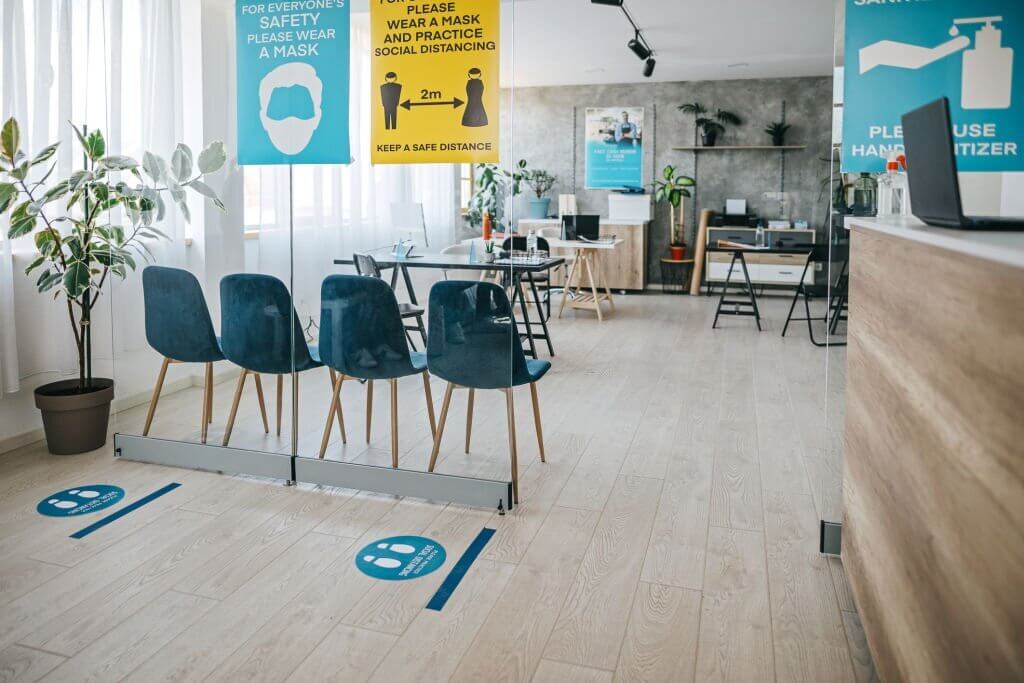 In the next couple of years, digital marketing will have to accommodate people's defined imagery. You must maintain COVID-19 awareness in all your campaign materials—whether they're articles, social media posts, advertising videos, or e-mail marketing efforts.
Companies are no longer encouraged to deploy masses of people in confined locations for a PR event or release visual presentations of people close together. Instead, marketers focus on open areas and fewer people, aiming to meet the crisis's social distance requirements.
4. Adjust Product Lines to eCommerce Settings
During this post-coronavirus phase, digital marketing strategies should cater to product lines, emphasising the online placement of products and services. Rather than offering informative pieces, the focus points of the material you write should try to highlight specific product or service characteristics.
Is it feasible to adapt any of your products to provide skills development or entertainment?
Do you have any plans to make your products more affordable, such as rentals or lower shipping rates?
Is it possible to adapt your products to provide family activities or entertainment for children?
Do your products make working from home more enjoyable, or facilitate the creation of a home office?
Is it possible to create a connection between people using your products?
Our Conclusion
Digital marketing is a powerful tool that can help businesses recover post-Coronavirus pandemic.
You should pay close attention to many aspects, including careful planning and execution of digital marketing campaigns. This is a priority, because your organic positioning in search engine results pages (SERPs) will likely be determined by how consumers see your company in the aftermath of the pandemic.
If you're looking for digital marketing support and services to help with your post-pandemic marketing efforts, Dynamics Tech is experienced and equipped to assist you. We provide solutions for small businesses, including sales and marketing technology, support, training, and consultancy services. Set up a consultation with us today to get started!